Are you looking for the free best VPN in India? It is a fact that VPNs have become a great need in India because the Indian government is taking strict action against different content and social platforms according to their new rules. Recently India banned hundreds of websites, YouTube channels, games, and various apps. That's why people who are living in India or visiting India as a tourist are facing issues with watching the content of their choice. Different TV series from different countries are banned in India; no one in India can stream that banned content, which is disturbing because it means abolishing people's freedom. They can't watch their desired shows, play games, download apps, etc. I know it's frustrating but don't stress out; you can still access all banned or blocked websites, apps, and social platforms in India quickly. But the question is how?
The answer to this question is VPN. There are a lot of VPNs available but don't trust any India VPN because the majority of those VPNs steal your personal data. 
So in this blog, we enlisted the three best VPNs for you in India which can help you to bypass blocked or banned content in India easily.
iTop VPN
iTop VPN is the most amazing and trusted VPN worldwide. It is easy to use and watch content without any extra effort because it connects and gives extraordinary services quickly. It offers you unlimited bandwidth, fast speed, location of your choice, etc. it automatically connects your device to any server, but you can manually choose the location. 
Additionally, this top class VPN is compatible with Windows PC, Android 5.0 or later, iOS 12 or later, and macOS. With the help of this VPN, you can stream any type of content in India. If your favorite YouTube channel or any website is banned in India, you can still watch that content with iTop VPN. We can say iTop is best free India VPN for PC in 2022.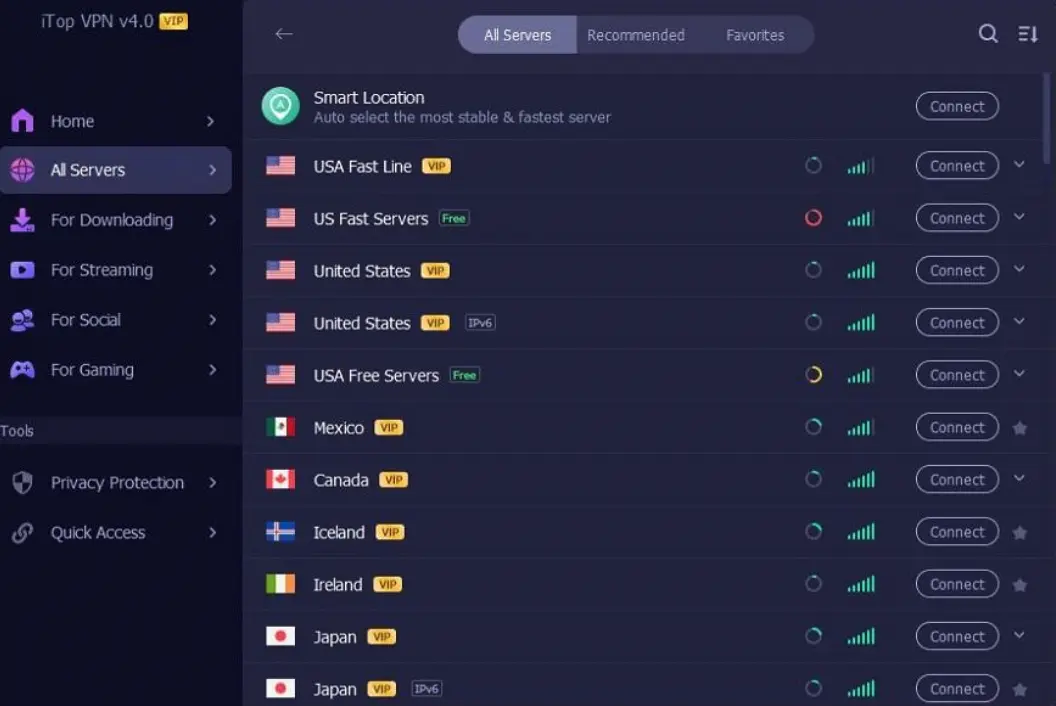 How to use iTop VPN?
Here are steps to use iTop VPN on your windows PC
First of all, visit the iTop VPN website and download iTop VPN on your device.

When downloading is complete, then go to your downloads, tap on the downloaded file and install it. 

After installation, click on the software icon; here, you will see multiple options. 

If you want to auto-connect, click on connect option

If you want to choose a location according to your need, go to the right side menu and select the country of your choice 

If you are streaming a movie or series or playing a game, you have different location options, so choose according to your need. 
NordVPN
If you want to have a good VPN, then NordVPN is the best choice. It does not collect, track or share your data. It is a secure VPN that encrypts the sent and received messages. It is free of cost. It helps you get rid of ads and malware.
Additionally, It works on both the Android and iphone. With the help of it, you can access various streaming websites. It offers subscription plans for one month, one year, and two years.
IPVanish
IPVanish is a good VPN to use as it gives end-to-end encryption for your network. It provides the fastest virtual private network for different mobile phones. It aids you in protecting your web browsing, file sharing, and video streaming.
It is the fastest VPN server. You can switch from one server to another by using IPVanish VPN. It makes your internet connection more secure and safe.
Final Verdict
If you are in India and want to visit all banned websites, youtube channels, or play your favorite games that are banned in India, download iTop VPN for PC. 
There are different reasons to choose iTop VPN over other VPNs.
The iTop VPN is safe and it does not steal or leak your personal data

It's easiest to use for beginners because it automatically connects your device to a suitable location

It provides extraordinary fast speed 

It gives you different location options for gaming, streaming, socials, etc

ITop VPN  is free to use 
Aayush Kumar Gupta is the founder and creator of ExploringBits, a website dedicated to providing useful content for people passionate about Engineering and Technology. Aayush has completed his Bachelor of Technology (Computer Science & Engineering) from 2018-2022. From July 2022, Aayush has been working as a full-time Devops Engineer.