Digital transformation initiatives in the healthcare industry are unfolding at a steady pace. And setting up a proper data management flow is critical for any healthcare organization that's heading toward a bright digital future where patients are happier and employees are more productive. Like any industry under the digital influence, healthcare organizations start generating large datasets and need a better understanding of how to organize and use them to the organization's advantage.
Data analytics is the answer for companies that need to make sense of large data chunks and transform them into insightful and valuable information. However, healthcare data is highly sensitive and there are strict regulations for collecting, processing, and storing it such as HIPAA in the US or GDPR in Europe. Thus, implementing any custom healthcare solutions can be a difficult yet rewarding task. Let's discuss in this article how healthcare professionals can integrate data analytics into their workflow to benefit from it.
Benefits of data analytics in healthcare
Data analytics in the healthcare industry can be used for multiple purposes. Still, the most important ones are to improve the quality of healthcare services and, as a consequence, save more people's lives. Below are a few benefits of healthcare data analytics services.
Advanced patient treatment. Data analytics solutions can assist clinicians with better managing a medical practice, remote patient monitoring, and telehealth services. For instance, by gathering and analyzing health data from patients' wearables, clinicians can remotely estimate each patient's condition and prescribe the necessary treatment. And all the collected data can be used for further analysis like for predicting how a patient's health can improve under different treatment scenarios.
Accurate diagnosing. Misdiagnosis is still a frequent phenomenon in healthcare. However, technologies have the power to decrease the frequency of medical malpractice and regular human error. Imagine, that with the help of a data analytics system based on machine learning algorithms, clinicians can simply enter a patient's symptoms and laboratory results to make the right diagnosis. And the analytics system can not only quickly come up with the right diagnosis but also with the optimal treatment plan.
Enhanced clinical research. Thanks to deep medical data analysis with the help of advanced technologies such as artificial intelligence and machine learning, healthcare professionals can conduct more advanced clinical studies. Analytics technologies can combine clinical data such as biomedical and genomic data with real-world data to analyze the correlation between human health and the world. For instance, deep analysis can help researchers trace the influence of the ecological situation on human health in certain regions or define disease outbreaks. Pfizer used a predictive modeling technique to forecast regions where COVID-19 outbreaks can occur.
To enjoy all of the above-mentioned benefits, you should first prepare your working environment for the implementation of data analytics solutions.
How to prepare your healthcare data for analysis
To build a proper ground for patient data analytics in your healthcare organization, it's critical to overview all your current data management practices. You can ask yourself the following questions:
How many software systems and IoT devices generate healthcare data in our organization?

How do we collect data and in which format?

Where do we store data?

How often do we need to retrieve data from databases?

How many employees need to access healthcare information regularly?
These generic questions can help you assess your current data management environment. For instance, your EHR, E-prescription platform, and practice management system generate lots of valuable structured patient data. But all these datasets are scattered and can be accessed only by logging into each system separately. In such a case, you definitely have to consider implementing a centralized data management system that can group all the data from these systems into a single storage space. Centralized data management systems such as data lake or enterprise data warehouse can be of use for you in this case.
Additionally, it would be wise to define which goals you want to achieve with data analysis. Then, you'll be able to choose the datasets which are the most critical for you to analyze as well as the right data analytics solutions. 
Which data analytics solutions to choose
In this section, we come to more practical matters and discuss common solutions that enable data analysis. Basically, data analytics can be historical and predictive. Historical analysis is a retrospective analysis that estimates the company's previous and current performance. Whereas, predictive analytics is a more advanced type that is used for helping the company make forecasts on the organization's future performance, patient disease progression, or the results of clinical trials.
Historical analyses are best performed by business intelligence (BI) tools. BI tools group healthcare data into informative dashboards and reports, allowing clinicians to track the healthcare service delivery and define areas for improvement. For instance, to analyze the effectiveness of treatment or drugs on different patients over time, clinicians can use BI-generated dashboards. 
Predictive analytics refers to advanced analytics healthcare services and uses advanced technologies such as artificial intelligence, machine learning, deep learning, and data mining. Not only is it a more difficult type of data analytics but also a more insightful one. For instance, predictive analytics helps to properly allocate hospital resources judging by the seasonal disease outbreaks and average metrics of different disease incidences in certain regions.
Use cases of data analytics in healthcare
Let's discuss in this section which healthcare areas can especially benefit from data analytics.
Pharmacy. Data analytics technologies are extremely useful in discovering and producing effective drugs. Technologies can help medical researchers more accurately choose drug components as well as reduce the trial period. By analyzing large datasets on the symptoms of a certain disease, the pharmaceutical industry can build a complete picture of the disease in question and develop an effective drug. 
Medical image analytics. Medical images are an important element in diagnosing, yet they often aren't even digitized, not to mention analyzed. Thus, digitizing and analyzing medical images can improve and speed up medical care as data from medical images is always securely stored in the hospital's databases and can be shared across hospital facilities to significantly contribute to patient treatment and analysis of disease progression.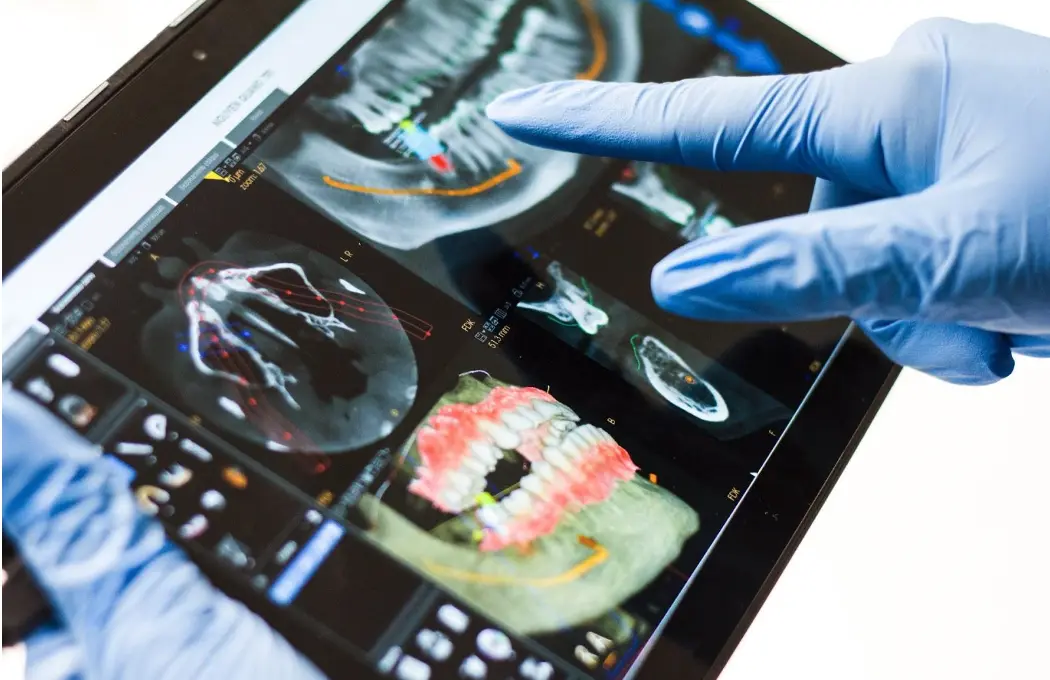 Predictive medicine. This field of study is aimed at determining diseases at the early stages to undertake either early treatment or preventive measures to avoid disease development. Data analytics technologies are capable of such predictions based on genomic and family health history data. Predictive medicine is also helpful in forecasting possible negative or positive outcomes of a patient's treatment, for example in oncology.
Data analytics in the healthcare industry is still in its infancy as there are many more areas worth analyzing. Yet, we believe that data analysis is already helpful in approaching the healthcare services of the future and making healthcare systems much more efficient and pleasant for people. Consider establishing a robust data management environment with data analytics in place to form your own opinion on the usefulness of data analytics in healthcare.
Aayush Kumar Gupta is the founder and creator of ExploringBits, a website dedicated to providing useful content for people passionate about Engineering and Technology. Aayush has completed his Bachelor of Technology (Computer Science & Engineering) from 2018-2022. From July 2022, Aayush has been working as a full-time Devops Engineer.