Recently, Discord users have been dealing with quite a few different issues for every user. One such issue is the "Temporary Network Error" in Discord. This error has been faced by a large number of users worldwide. 
However, the Discord support team recognized this issue and resolved it quickly. However, if you are still facing the "Temporary Network Error" notification on your Discord web version or mobile application then here are some ways to resolve it.
The Temporary Network Error about which we are talking about here is the error message which highlights as soon as you open Discord. And due to this error, users are unable to access their Discord accounts. Although, the problem is claimed to be a temporary one and can be resolved easily.
We understand that this error can be quite frustrating as you might not be able to access your Discord account. So without further ado, let us quickly move to all the possible solutions that you can try out to resolve this error.
Reconnect With Your Network
A low or disrupted network might cause the frequent occurrence of Temporary Network Error of Discord. Therefore, you must ensure that you have a stable and high-speed internet connection on the device you are accessing Discord from.
Here are the possible methods you can try to ensure this.
If you are on a mobile device, enable the Airplane Mode on your device and then disable it after a few seconds to refresh your network.

Perform a speed test and check if your internet connection has a high bandwidth or not.

If you are using a Wi-Fi router, restart it to refresh your network.

Try using an Ethernet cable if possible.

If you were accessing Discord through a VPN, try to disconnect the VPN network and restart Discord.
Probably, the issue should be easily resolved through any of the above methods. However, if it persists, you can carry out some other solutions as well.
Re-install Discord Through Epic Games
If you are still not able to resolve the Temporary Network Issue in Discord, the error might be cached particularly for your system only. 
Therefore, you can try to uninstall and reinstall Discord through Epic Games, and once this process is carried out successfully Discord should work properly once again.
Here is how you can uninstall Discord.
Step 1: On your system, open the Control Panel.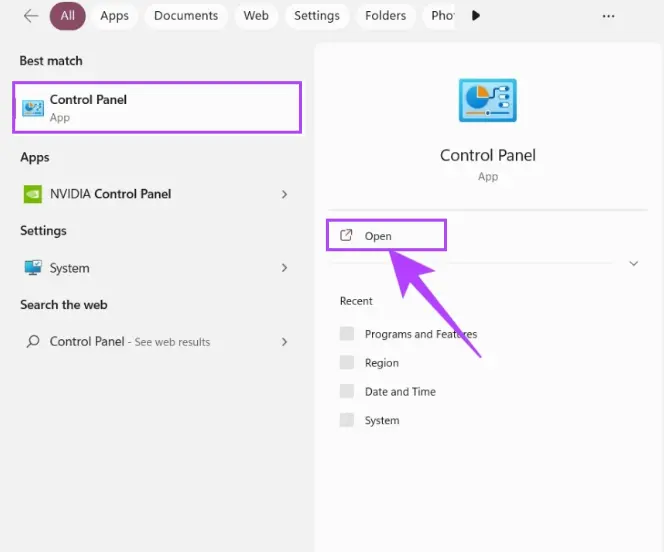 Step 2: Click on the "Uninstall a Program" option. This will show you the list of all the installed programs on your system.
Step 3: Look for Discord and single-tap on it.
Step 4: Now, on the top of the screen choose the "Uninstall" option to successfully uninstall Discord.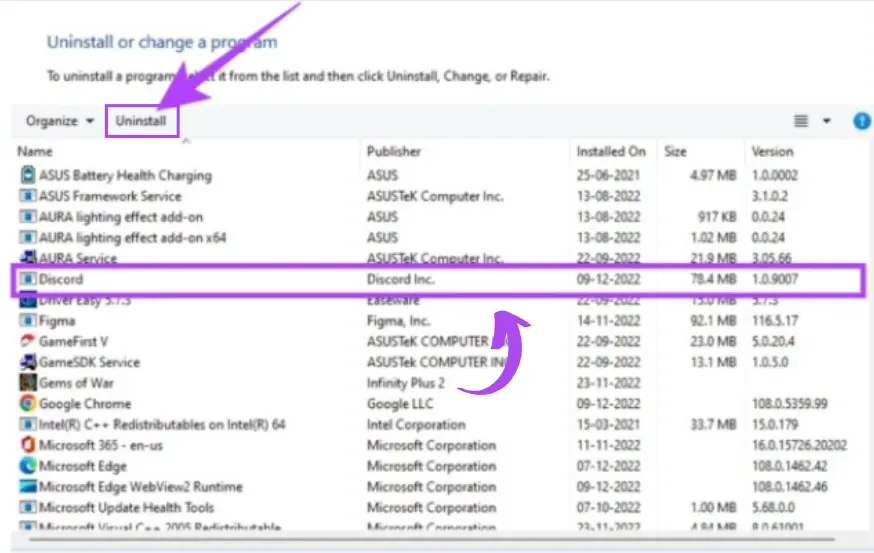 Now that you have successfully uninstalled Discord, let us re-install it through Epic Games. Follow the steps below to carry out this process successfully.
Step 1: Visit the official website of Epic Games and download the "Epic Game Launcher".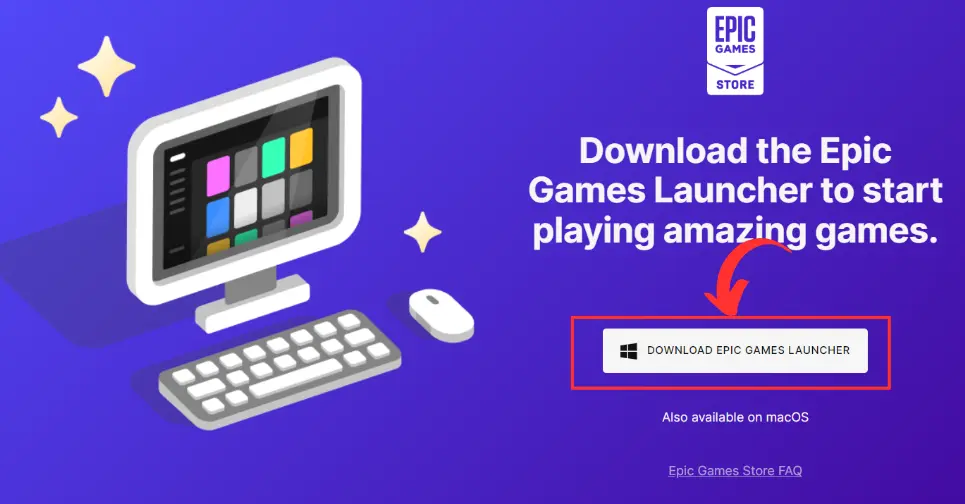 Step 2: Once downloaded, run the setup and install the Epic Game Launcher on your system. A completely guided tour of the installation process will be provided so there should not be any problem in installation.
Step 3: Now, open the Epic Game Launcher and search for Discord.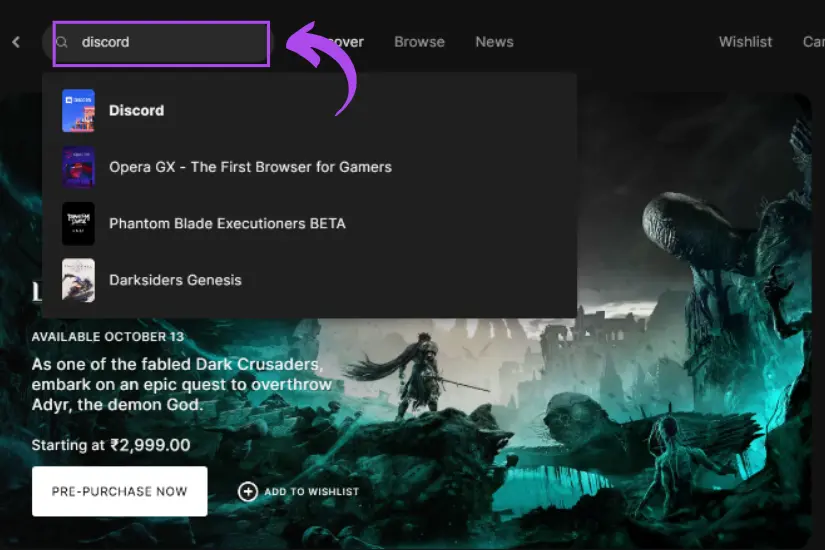 Step 4: Click on the "Get" button and accept the terms and conditions to proceed forward.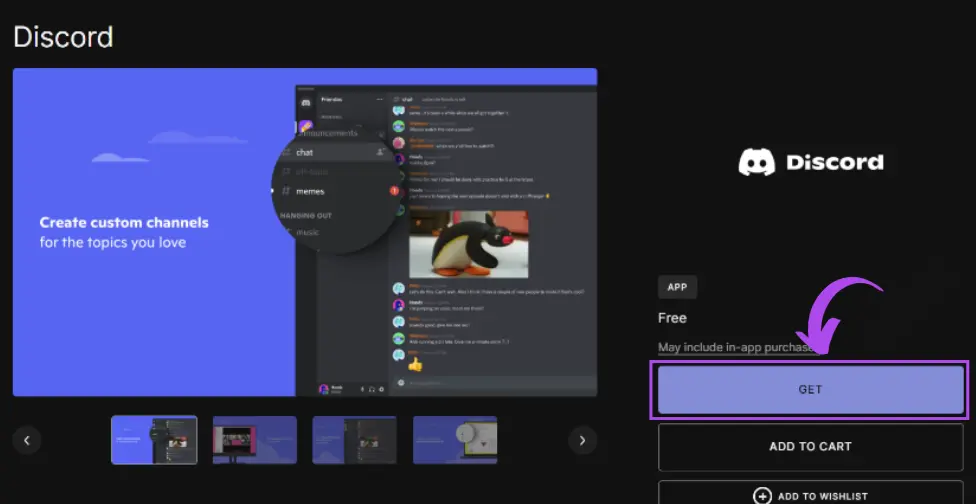 Step 5: Download and install Discord on your system and open it.
Step 6: Sign in to your Discord account and it should work normally without the Temporary Network Error Issue.
Try Discord Canary or Discord PTB 
A lot of users who were facing the Temporary Network issue in Discord were able to access Discord Canary normally. Therefore, it can assumed that the error is only affecting the normal version of Discord and not its alpha testing program called Discord Canary.
So, you can try out Discord Canary and access your Discord account there while letting the problem get fixed on Discord's end. 
So how can you install Discord Canary on your system? Just follow the steps below as they are probably the same as installing a normal Discord version.
Step 1: Visit the official website of Discord and download the desktop version of Discord Canary. Let the application download.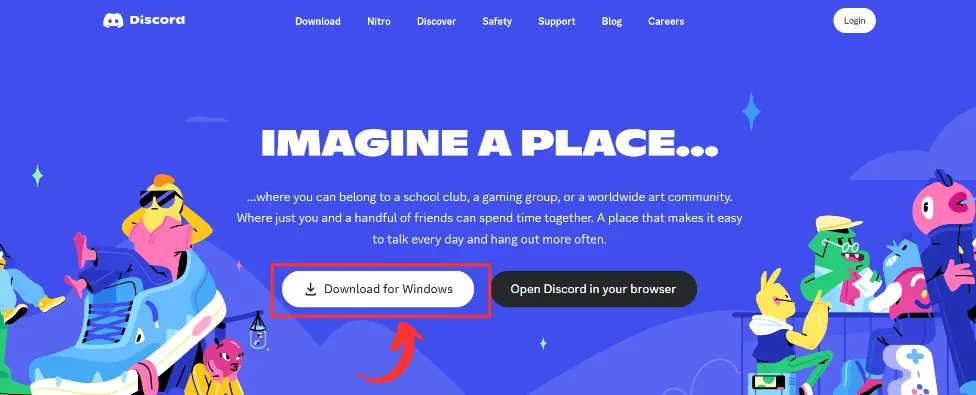 Step 2: Now, in your downloads section, double-tap on the downloaded .exe file to start installing it.
Step 3: Once the application is installed, just launch it.
Step 4: Now sign in to your Discord account as you sign in the normal version of Discord.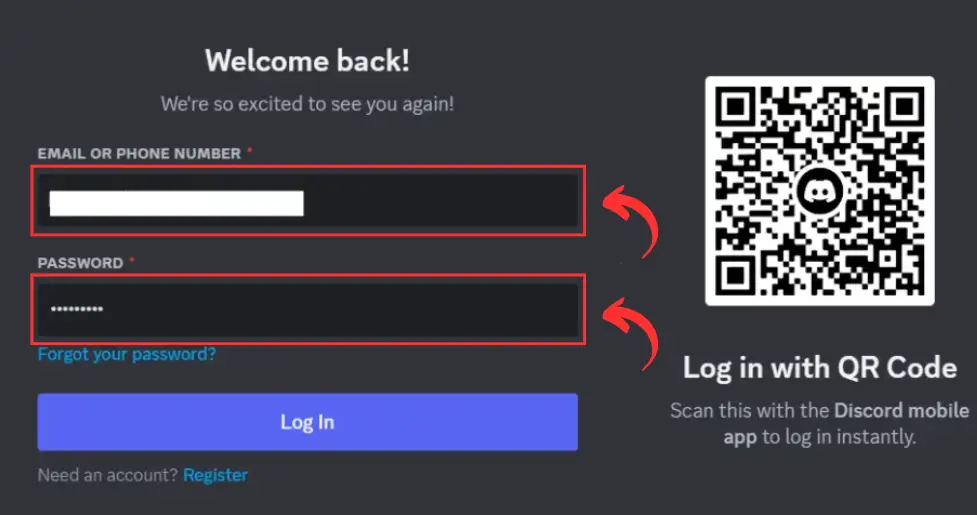 Hopefully, you will be able to access Discord Canary normally without any errors. Since Discord Canary is more frequently updated as compared to the normal version, there are chances that the error might already be fixed.
Therefore, you can access it normally and get a smooth user experience. Alternatively, you can also try out Discord PTB (Public Test Build), if the problem persists on Discord Canary as well.
Flush & Change the DNS Settings
DNS cache can be a major problem sometimes when using Discord. It might be the reason for the Temporary Network Error issue continuously displaying on your Discord application.
Therefore, you can flush your existing DNS settings and change them to try to resolve the problem.
Let us first flush the existing DNS settings by following the steps below.
Step 1: Open the command prompt on your system. You can do this by typing "cmd" in your Windows search bar.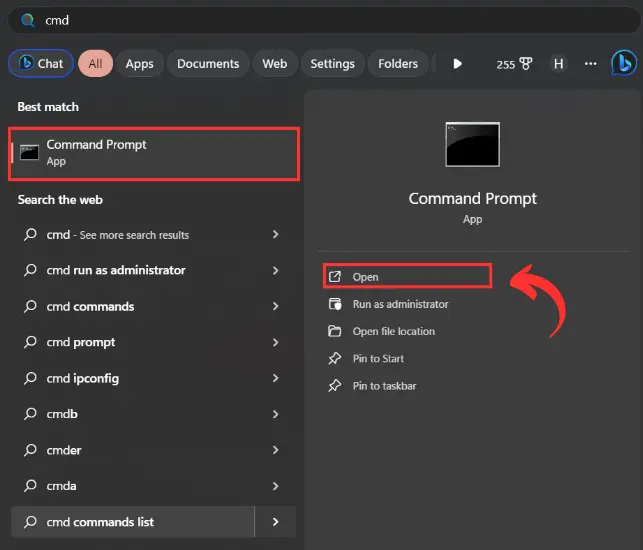 Step 2: Now type the command "ipconfig/flushdns" and press Enter.
Step 3: Now press "Windows+R" and type "ncpa.cpl" in the box given and press Enter.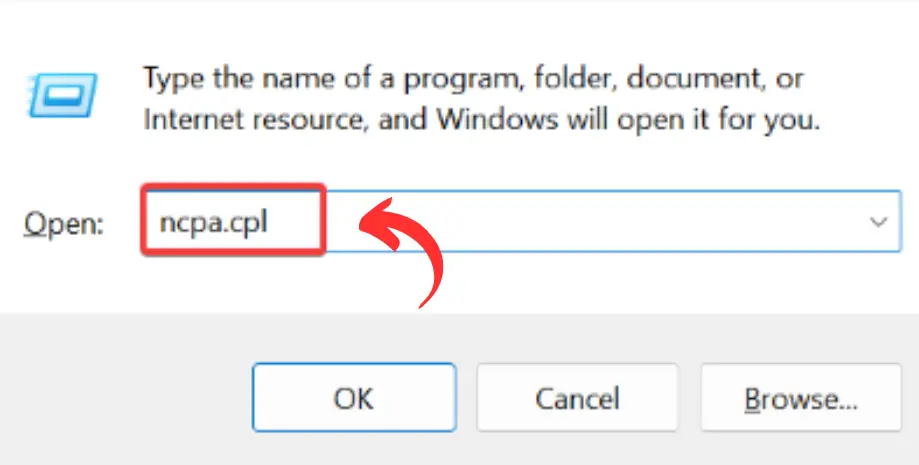 Step 4: Right-click on your current network adapter and choose Properties.
Step 5: A new dialogue box will open, here select Internet Protocol Version 4.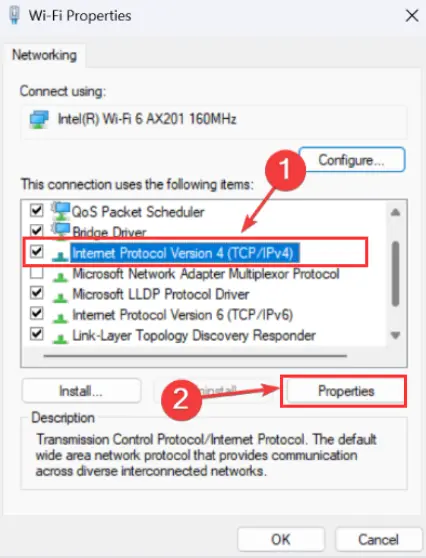 Step 6: Now go to properties and we have to change the DNS settings here.
Step 7: Under the preferred DNS server type: 8.8.8.8 and in the alternate DNS server type: 8.8.4.4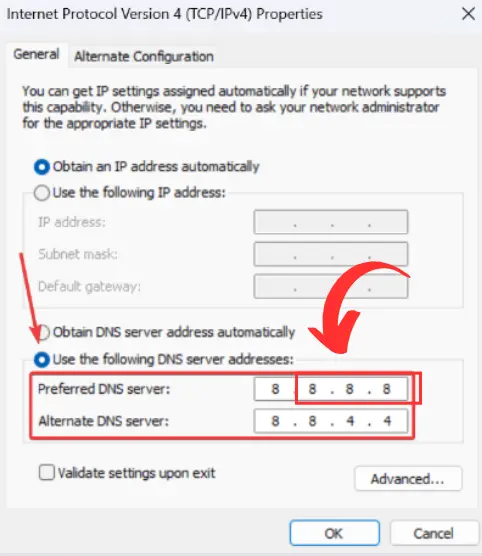 Step 8: Click on the "OK" button and save the changes.
Wait for a few seconds. Now, restart your system and try to use Discord again. Hopefully, the issue will be resolved by now.
Update Your Discord Application
If you are accessing Discord through its mobile application, you can try to update it. This is because bug fixes are often rolled out in small yet not mandatory updates.
Therefore, updating the application might resolve the issue easily without much chaos. You can even try to uninstall and re-install the application on your phone regardless of whether you are using it on an iPhone or Android device.
Try Contacting Discord Support
Lastly, if nothing works out for you, try contacting the customer support team of Discord. You can do this by going to the support link provided by Discord. 
Let them know your issues and they can guide you in the right direction on how to resolve the error.
However, if you do not want to contact Discord support, which some users avoid since it often becomes a tedious and time-consuming process, you can wait for around 30 minutes or 1 hour to let the problem resolve on its own.

Some other solutions can be to try enabling and disabling the Airplane mode on your system along with the Wi-Fi settings.
If you are accessing Discord through a VPN, disconnect from it. Alternatively, if you are not using a VPN, try using one and then reopen Discord as the problem might be for a specific network only.
Frequently Asked Questions (FAQs)
Is Discord Canary safe?
Yes, Discord Canary is the beta version of Discord where the updates are more frequently rolled out and updated. It is owned and looked after by the Discord team and is therefore absolutely safe to use. 
However, if you don't want to use Discord Canary, you can also try out Discord PTB (Public Test Build) which is another test application by Discord. Both of them are safe and secure to use. 
Why is Discord stuck on connecting?
There can be various reasons behind Discord getting stuck on connecting. However, the main reason can be an unstable internet connection. Therefore, you can try to reconnect to your internet or alternatively, you can also enable and disable the Airplane mode on your device. 
How to clear cache Discord?
To clear Discord cache in the Discord mobile application you can simply go to Settings>Apps>Discord>Storage>Clear Cache. This will clear the cache memory of your Discord application. For iPhone users, the process is almost the same as the one for Android devices.
Will I lose everything if I clear the cache?
No, clearing the cache memory of an application does not delete your data in any manner. For any particular application, clearing its cache memory will only delete the most recent memory of the application, and not the data stored on it.
Therefore, you can clear the cache memory with ease. Data on your application will only be deleted by using the clear storage option.
How do I fix the Discord mobile connection?
There can be various reasons for an unstable mobile connection while using Discord. You can fix these issues by restarting your device. You can also try to connect through a Wi-fi network. If the problem still persists, you can also try to clear the cache memory Discord and then restart it.
Harsh Srivastava is a recent graduate from the field of Computer Science & Technology. He takes a keen interest in exploring technology to its very depth and also likes to write about it. Harsh currently works as a freelancer and also has his own YouTube Channel.