Let's get one thing straight right now: there's a big difference between gathering followers and growing a community. The fact that you have more followers does not necessarily imply you'll get more engagement or sales. 
So, as much as you want to attract more attention on Instagram, you should be strategic about it. Beyond merely gathering every Tom, Dick and Harry, you want to make sure you have high-quality attention. This simply means you're focusing on your ideal audience, the individuals for whom your product or service was designed. Now, how do you do that?
If you're a newbie in the content world and aim to become a social media influencer one day, your Instagram posts will play a big role. If curated in the right way, your post will attract more attention 
so, how can you get more people to look at your posts and touch the follow button? To get you started, here are nine free suggestions.
How To Grab Your Audience's Attention With Your Instagram Posts 
Use Appealing Aesthetics
Apart from Pinterest, no other social media comes close to Instagram in terms of superb aesthetics. At its very core, Instagram is a platform built on visual content, either through sharing pictures or watching videos.
Before you begin to post, you need to integrate a general aesthetic design to your account and stick to it. Especially if you run a business on the platform. 
For example, if you run a fashion brand, aim to create a sophisticated and sleek type of visual content that speaks of the class behind your designs. But if you are trying to promote a nature or lifestyle brand, you'll be better off using eye-catching designs and brighter photos.
Also, you don't need to change up your filters too often. Why? Using a consistent filter helps you create a consistent style and theme, which your followers can identify and tag to your visual content.
Post Content In Line With Your Niche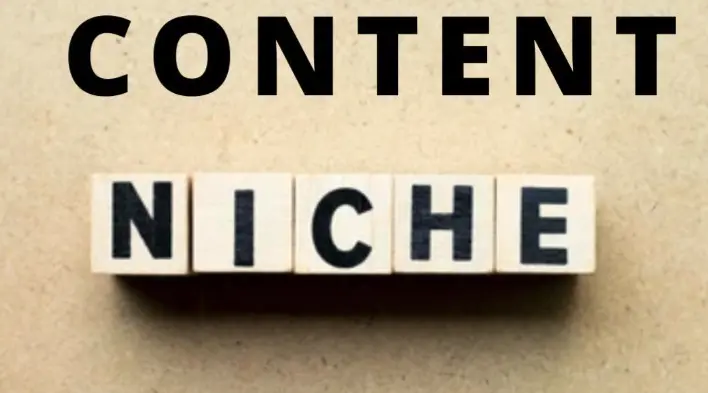 To effectively attract attention through your posts on Instagram, you need to understand the industry you identify with.
Sometimes, you can benefit from being multifaceted. But except you'd rather buy Instagram followers, you have to tailor your content if you want to attract an audience.  
For instance if you run a travel brand on Instagram, you should curate your content to attract fellow travellers.  If you lean towards fitness, then your posts should contain fitness videos and dieting procedures.
You'll only confuse people if your profile shows too many things.
Use Attention Grabbing Captions
Captions tend to not only provide information about your posts, but also hold followers attention a little longer to drive interaction and engagement. They are also an excellent way of showcasing your brand personality and creating a connection between the posts and viewer.
Most people like short, simple, witty and intriguing captions, so try not to make your captions unnecessarily lengthy. And of course, you want to hand pick the best hashtags in your niche, and include them in your caption.
Use Your Hashtags Strategically 
Speaking of hashtags, an obvious mistake many Instagram users make is using just any hashtag. Hashtags are very beneficial to posts; they can drastically improve views, shares and likes. However, you have to use them wisely.
You don't want to be using the most popular hashtags. Instead, look for the hashtags that a substantial amount of people search for but only feature in a few posts.   The more popular a hashtag is, the harder it will be for people to find your content amidst millions of others.  
So, stick to the popular but not too crowded hashtags. Also, work on creating a personal one for your brand. Branded hashtags will help you attract your own unique audience to your content.
Make sure to pick hashtags relevant to your interests and industry as this directs more like-minded audiences to your posts.
Learn to Post at Peak Times
Another way to maximise your posts on Instagram is to upload them at the right times.  The best time to post your content on Instagram is when your audience is most active on the platform. 
If you run a brand that is location based, you can easily discern the time most of your customers will be most active on a platform. You just have to analyse your Instagram Insights to get the information. Then, target those periods when posting your content.
Even if your brand is more international in nature, you can still use Instagram insights to determine peak times. 
It also helps to space out your posts appropriately.  You should avoid posting too many things at once, as your audience may not be able to grab all the information at a go. Strategically spacing out your posts can give them a better chance to digest the information and then Interact with it.
Upload Interactive Posts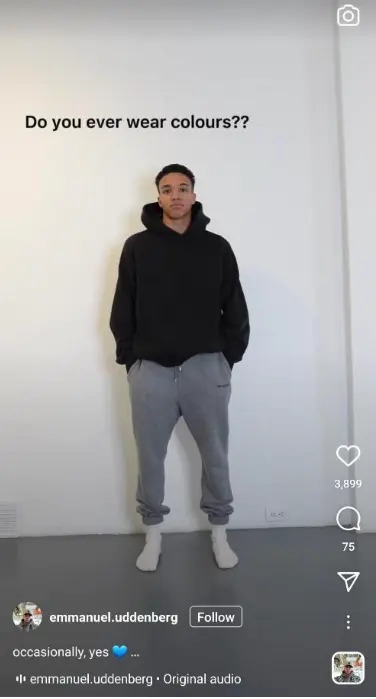 If you want your posts to grab and hold more attention than they currently do,  try uploading interactive posts that ask questions and request for feedback. Followers will naturally want to engage with your content more often when they see that you value their opinion and want to form a connection with them.
You should also reply to the comments you get on your posts, and be quick to answer any questions about your content or your business.  Your followers will see you as the best creative on social media and love you more.
Use Instagram Stories
Another great way to gain attention through your posts is by using Instagram Stories. When you've just made an upload, feel free to repost tidbits of it on your stories. The idea is to entice the viewer enough that they head over to your feed to see the complete post. 
Instagram story videos are very brief and as such, you need to make the content you post instantly grab your followers attention. If you post uninteresting and bland content, they can easily get impatient and swipe for other content. Instagram users often have hundreds of stories to view in a day, so yours need to stand out if it'll gain their attention at all.
Use the Geotag Feature
As part of its fantastic sharing phenomenon, Instagram has enabled its users the ability to tag their posts with the location's name. The feature, which is known as Geotag may be extremely subtle and insignificant to those who don't understand how they work. However, it is effective for bringing your content closer to your target group. 
Adding the geotags directly onto your photo enables your content to appear when users search for photos from certain locations. Talk about free advertising
Learn From Your Competition
The Instagra space is very competitive, so you need to do all it takes to stand out. One sneaky, but effective trick is to find  the best performing content on your competitors Instagram page. Then, note what qualities make it stand out and how you can use the same qualities in your own posts.
The best way to achieve this is to study and learn from other users who specialise and concentrate on the kind of posts you curate.
These competitors will be in the same niche as you and also target the same audience you do.  Make sure to learn from their mistakes as well.
Bottom Line 
Instagram has evolved into a social media platform that is a pedigree above many others worldwide. To get the most out of your posts, you need to use all of the platform's features to your advantage and learn from other users.
Remember to keep your posts natural and authentic, as that tends to retain the most meaningful attention.
Aayush Kumar Gupta is the founder and creator of ExploringBits, a website dedicated to providing useful content for people passionate about Engineering and Technology. Aayush has completed his Bachelor of Technology (Computer Science & Engineering) from 2018-2022. From July 2022, Aayush has been working as a full-time Devops Engineer.