Apple TV Plus is a video subscription service that offers an expanding library of original television series and films. Apple has invested a substantial amount of capital into Apple TV Plus, attempting to generate a giant that can compete with Netflix.
If you are a thriller lover, you might have heard of Old which was released in 2021 and now can be streamed on Apple TV Plus. In this article, we will review Old as well as an excellent third-party downloader for Apple TV Plus, KeepStreams for Apple TV Plus. 
Now let's first have a look at the movie Old.
Old: a Thriller About Time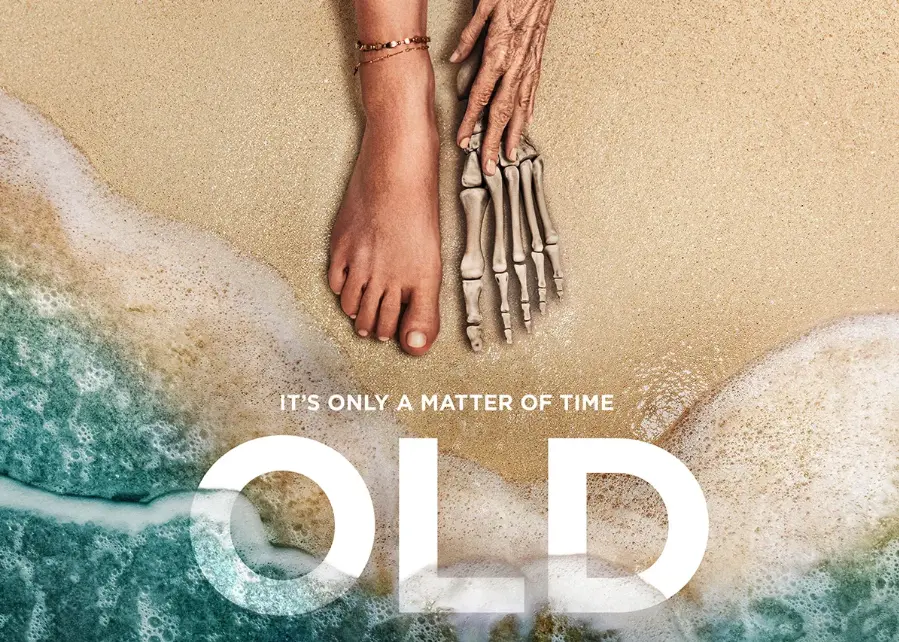 Release Date: July 23, 2021
Director: M. Night Shyamalan
Cast: 
Gael García Bernal as Guy
Vicky Krieps as Prisca
Rufus Sewell as Charles
Alex Wolff as Trent Aged 15
Thomasin McKenzie as Maddox Aged 16
Supported Services: Apple TV Plus, Amazon Prime Video, HBO Max, Hulu
Storyline: Old is about the suspenseful story of a family that, while on vacation in the tropics, finds out that the deserted beach where they have been spending the last few hours of their day is, for some reason, accelerating their aging and condensing their whole lives into a single day.
Review of Old 2021
The sands of time pass between our fingers with such ease. Old has typical Shyamalan elements like clumsy conversation and quasi-alien emotions, yet after an unusual introduction, this bizarre approach contributes to the film's unsettling, surreal, nightmare-like atmosphere. It seems like a lot more successful version of The Happening's hilarious tone and The Visit's ageism fear, using its delightfully simple and tempting idea to create a slice of B-movie existentialism that is both gruesomely wicked body-horror and a primitive reminder of our natural aging process. 
Night Shyamalan employs breathless long takes and startling dolly shots to accentuate this terror during the awe-inspiring middle stretch, in which the protagonists frantically run around like ants being scorched by a magnifying glass. Some of the ways in which he employs the camera to rotate and lengthen revelations are just astounding. But these heights are contrasted with the more subtle make-up to add wrinkles/sagging bodies, and the heart-wrenchingly gorgeous scenes of individuals sitting on the beach, eventually satisfied after spending a lifetime together. 
Old hasn't exactly made me reassess M. Night Shyamalan's prior works, and there's still a lot that doesn't quite work in this film, but the film's symbolic and audacious notion manages to overshadow his sometimes shaky scripts, making me feel on board with this one.
Can You Download Old for Offline Viewing?
Downloading movies from streaming services has become a fad, but there are regretfully very few programs that can facilitate this process. Typically, I download media, particularly movies, from the streaming site and view them later when the internet is unavailable. If I hadn't downloaded them, I wouldn't be able to view them online. Therefore, this is the advantage of downloading them to our device.
Downloading videos from Apple TV Plus can be an easy job, and you just need to follow the steps below.
Launch the Apple TV application on your Mac, iPhone, iPad, or iPod touch.

Browse or search for a film or television program.

Locate the download button and click or press it.
However, there are also some limits on downloading Apple TV Plus videos. Downloads for the majority of Apple TV channels are valid for up to 30 days. For a certain number of channels, downloads might expire sooner.
Some Apple TV channels may place restrictions on the number of titles that may be downloaded concurrently and the number of devices that can be used to download content. The Apple TV app informs you if you exceed the limit. If you wish to download additional titles, you need to erase previously downloaded TV episodes and movies from a device you own or share with your family.
Then, how can we download from Apple TV Plus with no limits?
Download and Watch Old with KeepStreams for Apple TV Plus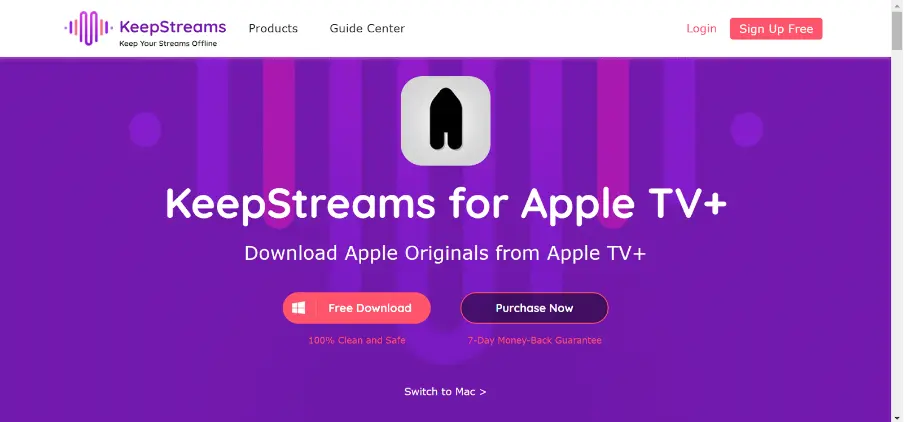 The greatest tool for downloading videos from Apple TV Plus is KeepStreams for Apple TV Plus , which allows you to download video material from Apple TV Plus with a few clicks. Let's speak about it in depth.
Features of KeepStreams for Apple TV Plus
Batch Download:

If you want to download many movies, downloading them one at a time might be tedious. However, there is no need for concern since KeepStreams enables batch downloads, which allows you to download many movies concurrently.

Multiple OTT Support:

KeepStreams allows users to download videos from almost all streaming platforms, not only Apple TV.

Videos of HD Quality:

The downloaded videos are of HD quality.

Selectable Audio Tracks:

While downloading, select audio tracks according to your requirements.

Downloadable Subtitles:

Subtitles are also downloaded.

Built-in Browser:

The built-in browser allows you to browse Apple TV Plus and other OTT content directly from the software's user interface.

Compatible MP4 Files:

KeepStreams provides two compatible formats, MKV and MP4. MP4 is downloaded by default unless you alter the setting. MP4 is very compatible, thus these movies may be played on any device without trouble.

Free of Advertisements:

After downloading, the videos are devoid of advertisements, which enhances the entire watching experience.
Steps to Download Videos from Apple TV Plus with KeepStreams
Install KeepStreams for Apple TV Plus on your computer.

Launch the application.

Apple TV Plus may be accessed through VIP Services.

Click on the desired movie.

Click Download Now.
Summary
In this post, we've provided you with the basic information about Old which you can watch on the official Apple TV Plus app.
Besides, we recommend a distinguished downloader for Apple TV Plus, KeepStreams for Apple TV Plus , which is an all-in-one downloader that you can use to download and store your favorite Apple TV Plus movies for offline watching.
Aayush Kumar Gupta is the founder and creator of ExploringBits, a website dedicated to providing useful content for people passionate about Engineering and Technology. Aayush has completed his Bachelor of Technology (Computer Science & Engineering) from 2018-2022. From July 2022, Aayush has been working as a full-time Devops Engineer.