Polling or voting had been a significant feature on discord servers used across almost every discord server. Therefore, it becomes essential for the server admins to enhance and modify this polling feature to make their servers much more creative and attractive to the audience and grow their servers.
To enhance the polling system of discord, developers have built discord bots that can make your polls on servers with unique features. These bots have a fantastic ability to modify your votes in the best way possible.
We have thus chosen some of the best bots available over discord that are the most recommended ones to enhance your polls and votes. Try them out, and we ensure you will be okay with choosing them from the list. So without much ado, let's get started right away.
---
Best Poll or Voting Bots for Discord Server
We have listed here six very cool poll or voting bots that will be of great use to you in creating an easy poll for you, with the help of which you can know the people's opinions by making the queries. Coming up with a hotlist of the best discord bots, here we are with the best list of top poll bots on discord.
Raid Helper Bot
Topping the list of the best poll bots, we have the Raid Helper bot in the first position. Raid Helper provides features that help one create excellent and easy-to-create polls. The bot is a unique and powerful calendar yet to be widely known throughout the discord community. 
Though it contains many other valuable features, including time zones, reminders, archiving, and logging, this bot is best known for its polling feature. The multiple language support it provides has been of great interest among people. A must-recommend one for your discord servers.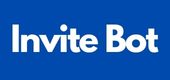 Poll Bot Plus
Getting the second position on the list, we have the Poll Bot Plus. The bot provides a quick and easy-to-use interface for creating attractive poles that are entirely customizable, and one can make them look more beautiful through creativity. There are multiple options that the bot provides to make the best polls successfully. 
The bot includes other unique features that allow customer reaction to polls and one of the special features of doing a single survey. It proves beneficial and attractive in carrying out votes in the best manner. Thus, the bot is a must-recommended one from our perspective. 
Also, if you want to study while using discord server then you check best study bots for discord.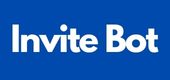 Asena Bot
Getting the third position in the list is the Asena bot. Asena Bot is a stable and fast bot with new-generation technologies involved that makes the bot the best one for making polls. The bot is another best one that stands entirely on its user's requirements. 
Not just that, the bot is also widely known throughout the discord community for its giveaway features. Thus, it proves to be excellent in both giveaways and polls. Asena also supports and allows the use of multiple languages, bringing it ahead of other bots in the list. Try this one out on your discord servers, and you won't regret it.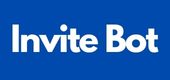 Votify Bot
The Votify bot is another of the best poll bots. The bot specializes in polls, and votes are another recommended one. The bot allows users to create fantastic, eye-catching, and beautiful elections. Not just this, the bot is also known across the discord community for hoisting debates, giving voting features, and many others. 
One can easily modify the looks and polls as per their choice and create an interactive interface with the help of this bot. Thus, you can try this one out on your servers and make some excellent polls.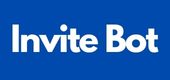 Easy Poll Bot
Getting fifth in the list is the easy poll bot, another prevalent one in the discord community. The bot is primarily known for its easy and user-friendly interface to create fantastic custom and creative polls. The bot allows users to customize polls and votes. The bot also has the feature of customer reactions, where people can send responses on polls. 
One of the most significant advantages of using this bot is that most of its helpful features are free of cost and demand no money. Thus, by adding it to their servers, one can easily make their discord servers attractive and attract a greater audience, and that too without paying any amount. So, try this one on your servers and create excellent polls for your members.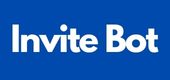 Mr. Poll Bot
The next one on the list of best discord bots for polls is the Mr. Poll Bot. Though having quite an exciting and catchy name, the bot still needs to become more famous among the discord community and servers. After using it, one will surely realize the advantages of using this bot. Mr. Poll is another great one for creating excellent polls and votes. 
The bot is mainly a suggestion bot, but its polling feature is on the next level, though it has yet to be recognized by many discord server admins. The bot is also a user bot and has the features of a welcomer bot. Keeping aside all the other elements, this one is worth a try if a person is interested in poll bots. Thus, one can try bots on their servers and create excellent polls like never before.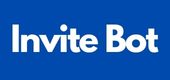 ---
FAQ for Poll Bots
Does Discord Have a Poll Bot?
Yes, You can create polls in the Discord text channels by adding a poll bot to your Discord server. You can make a poll for a query and the relevant alternatives by using the "/poll" command.
How Do I Use The Easy Polls Discord Bot?
You can make a poll very quickly, according to your deadline and other options, you have to use the slash command, and you will create your poll successfully; after that, you can also take public feedback on that poll. You can also set the time and vote restriction for the survey, and not only this, you will get to see the option for Role limitations as well as for private polls also.
What is a Strawpoll vote, and how does it work?
Many people have a question about what a straw poll vote is. A Strawpoll, Straw vote, or Straw Ballot These are such votes which are unofficial or Ad hoc. It is used in a variety of circumstances, such as for the public's popular opinion of a particular place. Moreover, it helps the politician to know the majority opinion; it is beneficial for them a lot, as they are able to decide what they have to say to get more votes. 
Straw polls are frequently organized for occasions where many people who are likely to be interested in the polling question will attend. "Straw polls" are surveys performed without the usual voting procedures in place on an online System Like in any online polls organized online through the internet.
How To Vote On Discord polls?
Type your poll question in the channel's message box and press Enter. Hold on to your poll question and click the smiling plus sign emoji icon. To display one of your poll options, select an emoji. Now there, you will see many emojis, and all emojis show their expressions. You can react using any emoji according to you, especially thumbs-up or thumbs-down are appropriate for voting yes or no.
---
Conclusion
We now close the list of the best discord bots for a poll on discord. The bots mentioned above are all the best quality in-service bots that can be used almost free of cost for making attractive-looking and outstanding polls for your servers. Though some of them are known over the discord community for providing other services at best, these bots are the best ones for creating amazing-looking polls for your server. 
So, consider trying them out on your servers, and we will ensure you won't regret them. If you have already tried them out after reading our blog, we hope you had a great experience and made the best out of the bot by creating outstanding polls and votes for your server. Stay updated for some more upcoming lists of the best bots for discord.
Aayush Kumar Gupta is the founder and creator of ExploringBits, a website dedicated to providing useful content for people passionate about Engineering and Technology. Aayush has completed his Bachelor of Technology (Computer Science & Engineering) from 2018-2022. From July 2022, Aayush has been working as a full-time Devops Engineer.