Even the most seasoned cryptocurrency user can be put off by high gas prices that is why bridges are gaining more attention. The crypto bridges help to convert tokens from one network to another without the need to pay high gas fees.
Through this guide we aim at helping you to convert binance smart chain (BSC) to Ethereum (ETH) and vice versa at a minimal cost.
In my attempts to bridge BSC to ETH, I have found some working bridges and other methods that can help you to swap them. 
I have listed them as my preference for using these methods.
Umbria Narni Bridge. This uses a liquidity pool rather than an on-chain validation protocol, resulting in a small fraction of fees, hence you don't have to pay the gas fees instead a fraction of liquidity provider fees.
Open Bi Sea. This uses the same concept as Umbria Narni Bridge providing you a liquidity pool. I will prefer Umbria Narni Bridge over Open Bi Sea, for ease of use and popularity of the project.
Binance Exchange. Binance is similar to other CryptoCurrency Exchanges where you can swap tokens. Binance allows you to withdraw money in ETH which will help you to bridge BSC to ETH.
Earlier the Binance Bridge was the official method for bridging the tokens, but since its decommissioning many other alternatives have taken its place.
So My recommendation is Umbria Narni Bridge > Open Bi Sea > Binance Exchange.
Cheapest way to Bridge Binance Smart Chain (BSC) to Ethereum (ETH)
Also before proceeding with bridging the assets, we will require to have a BSC mainnet network saved into our wallet (like MetaMask). 
By default the wallets (such as Metamask) are on Ethereum mainnet, to perform transactions on a BSC network we require a BSC mainnet in our wallet.
It's simple steps you can follow any article or video for making the BSC mainnet.
All you have to do is open your wallet and click on "Add a network".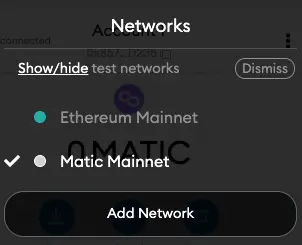 And then fill up with the details of the BSC mainnet.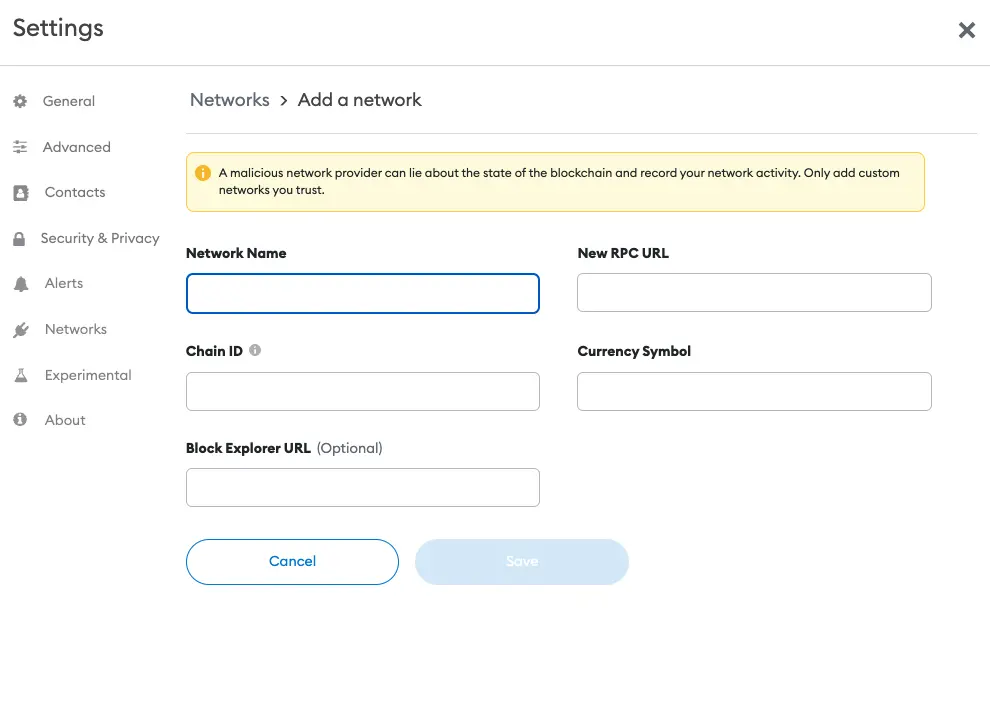 Bridge ETH to POLYGON (MATIC) using Umbria Narni Bridge
The Umbria Narni Bridge is one of the cheapest and most inexpensive bridges that can help you to convert BSC to ETH at a fraction of gas fees.
How to Use Umbria Narni Bridge to bridge Eth to Matic
The Umbria Narni Bridge is located at https://bridge.umbria.network/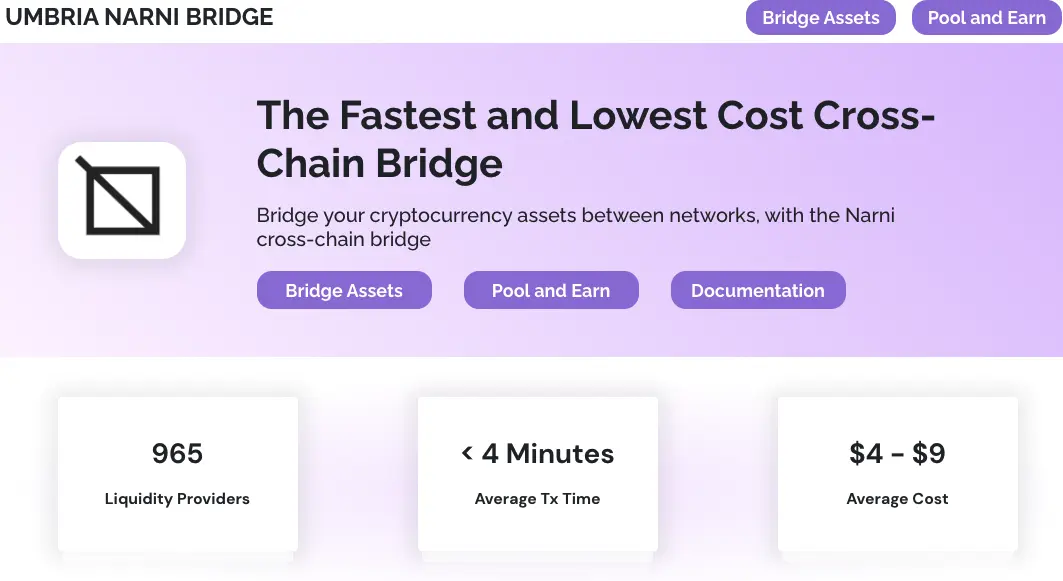 As it says the average cost is around 4 to 9 dollars which is way lesser than the Ethereum gas fees.
Click on the "bridge asset" button.
It will open a new link, which should be this https://bridge.umbria.network/bridge/bsc-ethereum/eth (opens in a new tab), and be sure to confirm that it is the correct site.
Here we have to convert BSC to ETH, for that you will require to connect your metamask wallet and switch to BSC mainnet.
After you are on the correct site, you'll want to make sure you are logged onto the "BSC Mainnet".
Then you'll want to make sure you select "Send from" and change that to "BSC Mainnet". This should update the "Receive on" option and change it to "ETH Mainnet".
Write the appropriate amount that you want to convert your Ethereum to the polygon.
Click on "Send(Metamask)".
This will lead to a translation in your metamask wallet where you will be required to pay for the liquidators fees ( it will be way lesser than the Ethereum gas fees ).
How are transaction fees so less on Narni Bridge?
Normally wherever the Ethereum gas fees are required for the transaction they mostly use the on-chain validation protocol, which is computationally expensive and results in higher gas fees.
The Narni Bridge replaces the on-chain validation protocol with the liquidity pool concept, A liquidity pool is a crowdsourced pool of cryptocurrencies or tokens locked in a smart contract that is used to facilitate trades between the assets on a decentralized exchange (DEX).
This all leads to fast transactions at extremely low fees.
Bridge BSC to ETH using Open Bi Sea
OpenBiSea makes it easy to manage and invest in NFT. OpenBiSea mobile apps and smart contracts allow you to list your NFT contract, and then trade it with ZERO FEES. 
All interactions with smart contacts will be made directly with the contact. There is no backend. OpenBiSea allows anyone to list and market NFT.
OpenBiSea also has the feature to bridge BSC to ETH.
The Bridge is located at https://openbisea.io/bridge
Bridge BSC to ETH using Binance Exchange
A Binance.com exchange account can be used to swap cross-chain assets.
Binance.com accounts have an integrated bridge that allows for withdrawals and deposits. You can deposit tokens to your Binance account from Metamask, and then withdraw them from Binance to Metamask while selecting the required network.
Let's suppose you want to transfer ether from Metamask from BSC to ETH mainnet.
Go to your Binance account. Click deposit Ethereum. Choose BSC (BEP20).

Send ETH from your Metamask Account to the Binance Address Generated

Click Withdraw once your ETH has been transferred to Binance. Copy/paste your Metamask ETH address. Select the Ethereum (ERC20) network.
Give it a few minutes, and your ETH will be in Metamask on Ethereum's mainnet.
Binance lets you choose which chain you want to withdraw your funds from. Select the ERC20 option if you wish to have your crypto on Ethereum. You can also choose the BEP20 option if you wish to have your crypto on BSC.
Aayush Kumar Gupta is the founder and creator of ExploringBits, a website dedicated to providing useful content for people passionate about Engineering and Technology. Aayush has completed his Bachelor of Technology (Computer Science & Engineering) from 2018-2022. From July 2022, Aayush has been working as a full-time Devops Engineer.