Discover the world of the Chai AI app, where character interaction powered by AI has completely changed the digital landscape. This is an in-depth how-to guide for discovering all the features related to the Chai app in detail. Without further ado, let's get started.
What is the Chai AI App?
Chai ( Chat + AI ) is an AI-powered chat platform with several characters you can interact with. It uses Natural language processing for building and training its character with whom you can have a personalized conversation. The app is available on Android and iphone and is free to use.
Chai has seen a surge in popularity for its awesome character interactions. If you have used character AI, you might know how popular character interaction using AI is getting. Character AI has emerged as a market leader for AI chatbots but faces competition from its rival, Chai AI. 
How to Use Chai App? (Useful Tips from My Experience)
Step 1: Download the App: Chai is not supported on browsers. Therefore, to use the Chai app, you must first download it from your Play Store or App Store. It is available both for Android and iOS.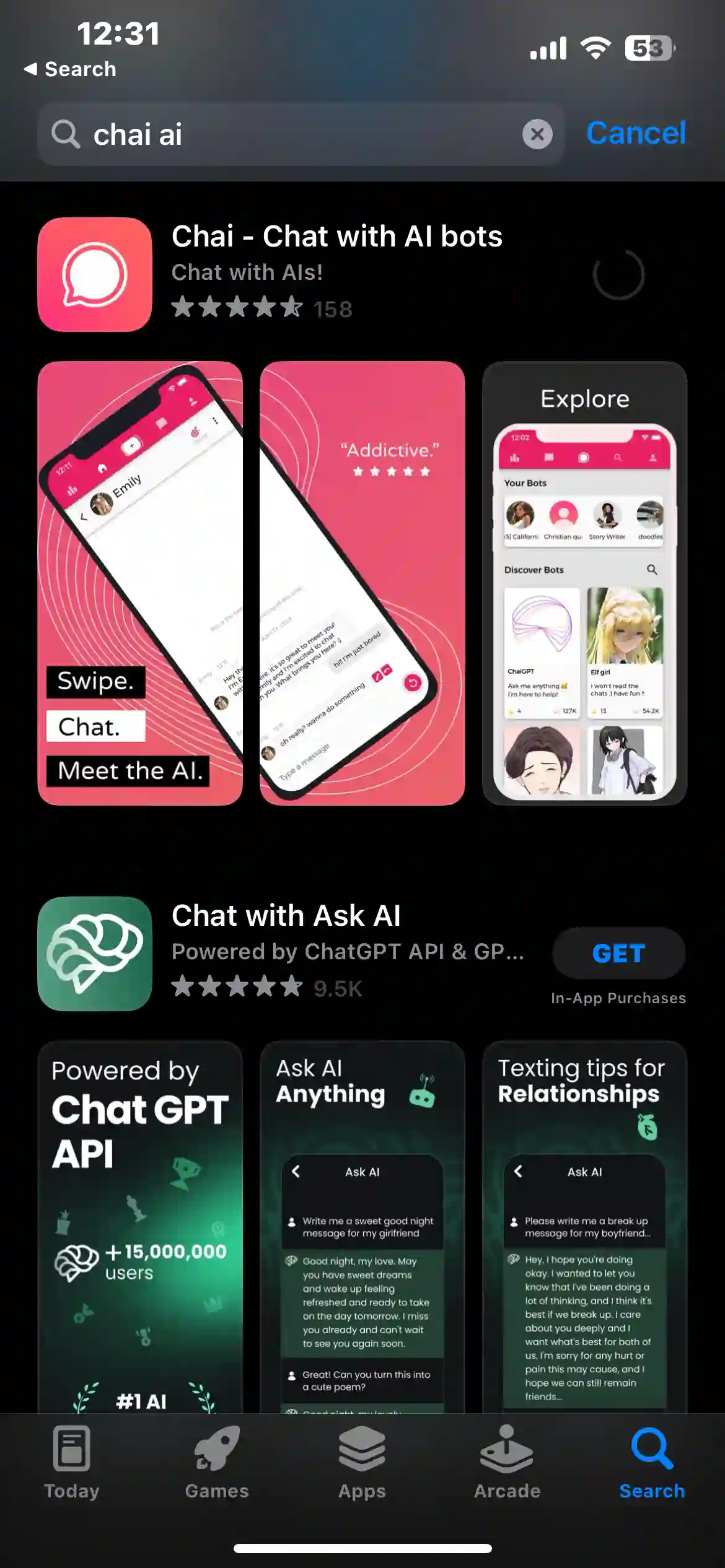 Step 2: Create an account: Now, you must create an account to use the app.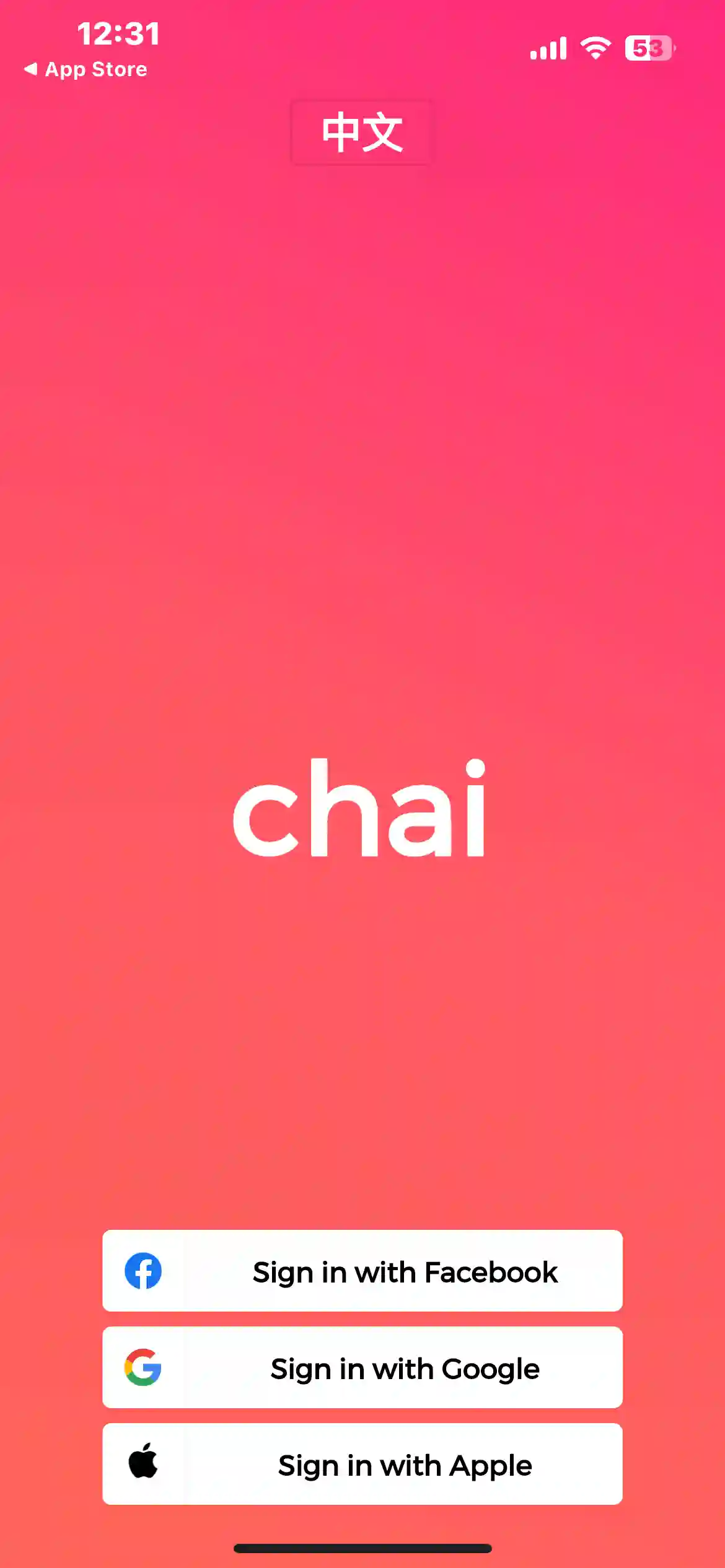 Step 3: Start Chatting: Now select the character you want to interact with and start the conversation.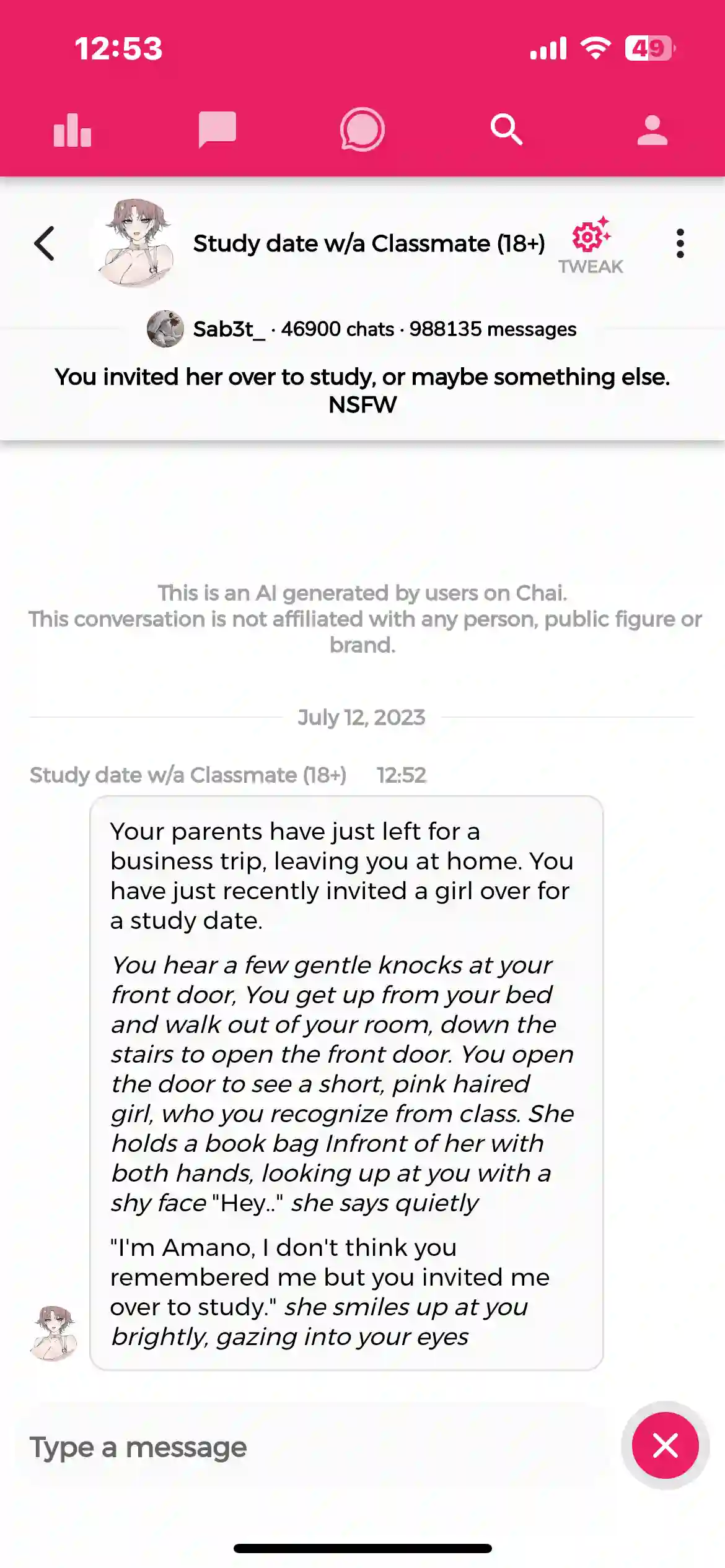 Message Limits: Remember you will have a limit for messages – 70 messages within 2.5 hrs. The limit keeps on changing. You can see your limit by clicking on the profile icon in the top right corner.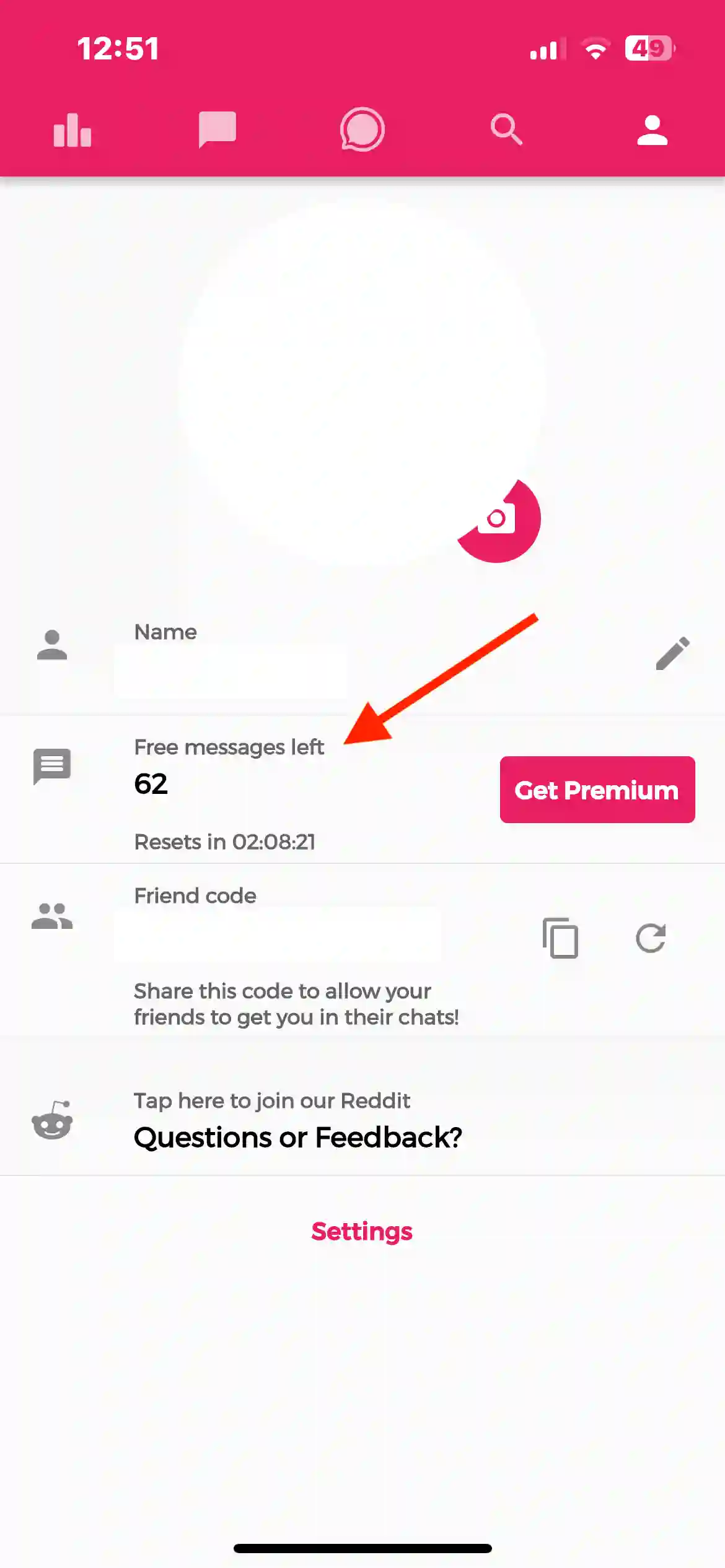 Free and Paid Versions: The Chai app has a free and paid version. The free version has a limit and a lot of ads. Every time I click on a new character, it starts to load advertisements. The paid can remove the advertisement and an unlimited chat option. Well, for trying the app, I used the free one only on the app store.
Step 4: Finding Character for Chat (Pro Tip): The Chai app contains many characters you can chat with. You can even see the popularity of the characters from the Chai app and try them on that basis. There is a trending symbol tab on the top left corner to check the popularity.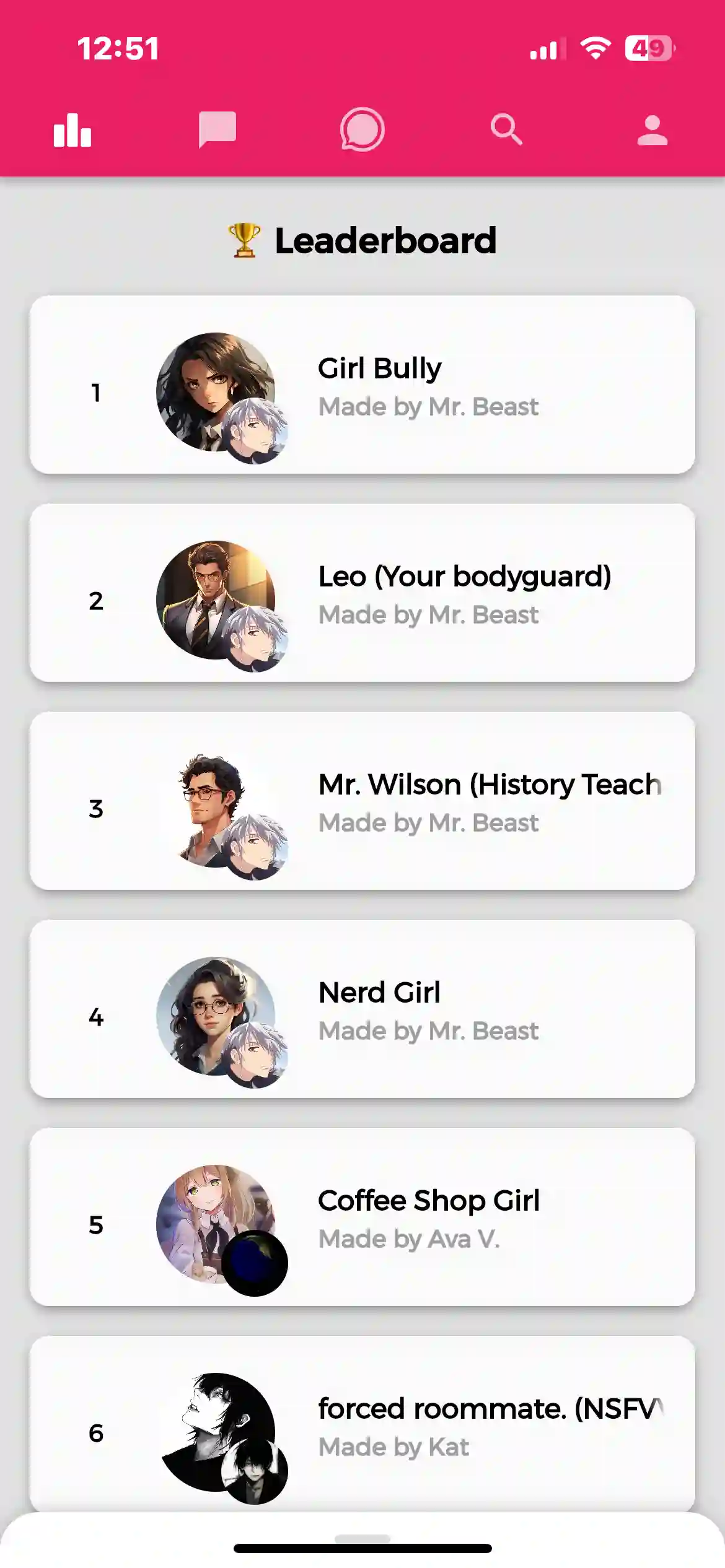 Exploring 18+ Chats: Also, if you are looking for some 18+ chats, you can find them from the search tab icon from the top center. Just write in 18+, and it will show you all the trending bots with the highest conversation in order.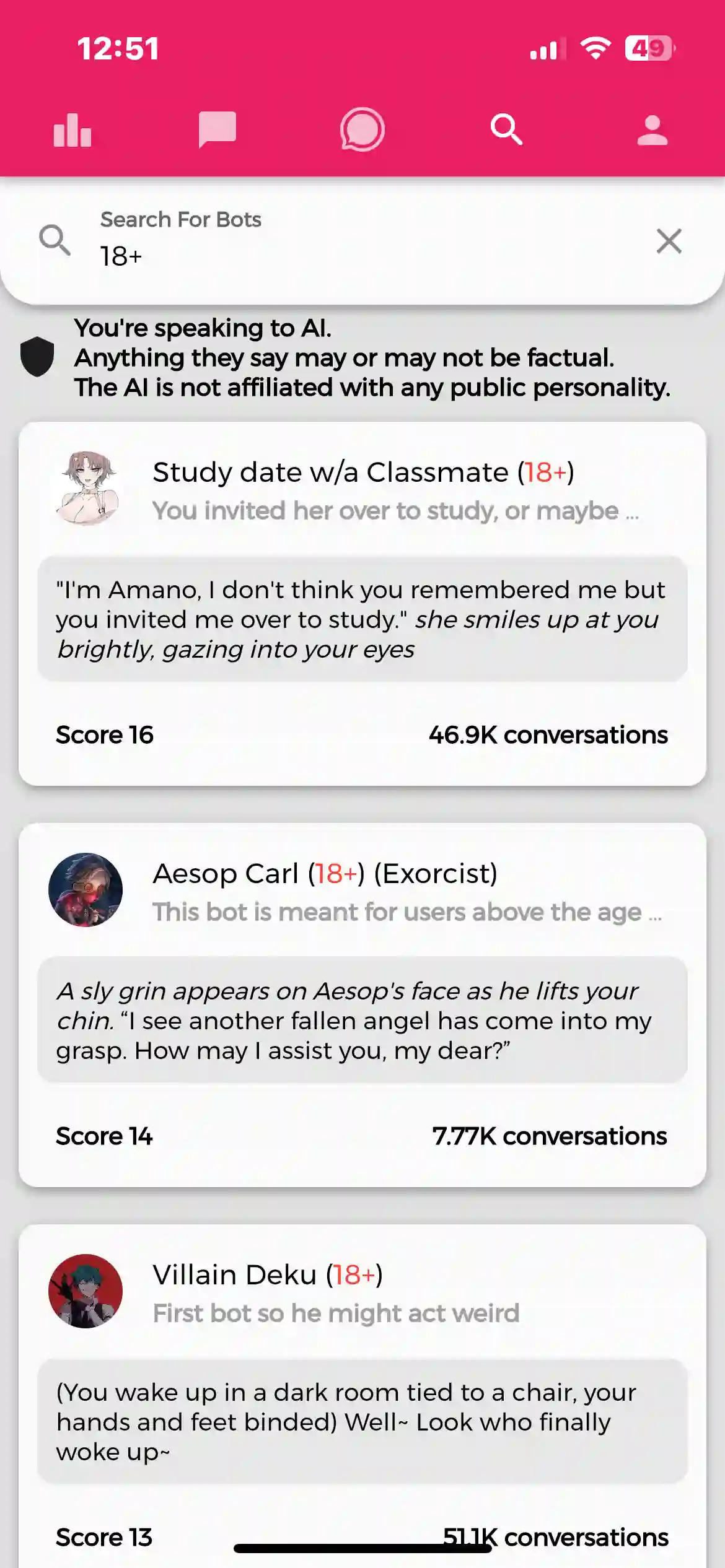 Enabling NSFW Content on iPhone: Actually, 18+ comes under NSFW content. Therefore, if you are using an iPhone, you will have to update the app's settings for using NSFW content.
If you want to have a virtual girlfriend experience with NSFW content, you must check Kupid AI.
In this way you can chat with a whole lot of characters that you want they have every possible functional to famous person in here. I found Hermione from Harry Potter, Levi Ackerman from AOT, and even many presidents. You won't have any idea how many character chatbots people have created here.
How to Create Your Own Chatbot with the Chai App?
You have the option to create your own chatbot. Creating a chatbot is very easy. You just have to enter a few lines of conversation with the character, and just like that, it will create your bot in a fraction of a second. You will then have the option to make the bot public or use the bot for yourself only.
Chai AI: Safety and Privacy Concerns (FAQ)
Can Chai bot creators see your messages?
So people are curious to know if the chats done on the chai ai app are safe or if chai ai creators can see your chats. So my one piece of advice to people who are afraid that their chats might leak is that they do not provide any personal information on the Chai app.
If a user creates a public bot on the Chai app, the creator can view the chats. However, it's important to note that the creator doesn't have access to your username or any personal information since you remain anonymous as a user. 
It seems unlikely that the creator can intervene in the chat and manually type on behalf of the bot, as there is no apparent mechanism for such intervention. You can feel secure if you refrain from sharing personal information during your conversations. 
Can Chai app chatbots learn from deleted messages and retain conversation history?
I have gone through some reddit threads. They have some exciting discussions that the Chai app chatbot seems to learn from your conversation even if you delete all the messages. If there are lots of messages done with a single chatbot for a long duration of time and even if you delete all the chats regularly, then your conversation can change the character of the chatbot, and you will not feel that you are starting fresh with the chatbots as if it remembers the chats. These are some views from reddit.
Is there a way to delete messages in Chai?
In the app, there is a section where you can delete the chats done with a specific character. There are two ways that you can delete the chat from chai app. First, you have the option in chat to start fresh. Then you can delete the chats from the chat section on the top bar of the application.
Do you talk to real people in Chai?
Also, I wonder why so many people are searching if I am talking to a real person in the chai app. The answer is no, absolutely not. If you are unaware of Natural language processing and large language models, then you will know these chatbots only predict the next word depending on the previous conversation. It's more of a game of next probable word prediction, and as the model is trained on a large dataset, this predictability has a better outcome. So, these models have become extremely good, but you need to talk to a real person on chai app.
Aayush Kumar Gupta is the founder and creator of ExploringBits, a website dedicated to providing useful content for people passionate about Engineering and Technology. Aayush has completed his Bachelor of Technology (Computer Science & Engineering) from 2018-2022. From July 2022, Aayush has been working as a full-time Devops Engineer.