In earlier times, we used to read books and novels. But, have you ever thought of reading books online, that too, without downloading? This is because so many websites legally offer free books for reading online. With these websites, you don't have to download and waste time transferring the books to your eReader or tablet because you can read the entire book quickly and conveniently just in a browser.
So today, we are here to tell you about a few websites that offer this service. Here, you will discover a top list of websites to read free books online without downloading them. These sites listed here may provide download options, but they all offer free books for reading online, in which we are more interested. So type the name of the website in your browser and start reading.
20 Sites To Read Books Online For Free [ No Downloads Required! ]
The most beloved classic in the world is available online for free. They are complimentary because their intellectual property rights have expired, Everyone has the right to download and read it, and you can also remix and reshare them. They are a public domain book.
You read the excellent article if you are also searching for websites to read books online without downloading them. We have prepared a list of such websites for you, and now we will discuss them here. These are as follows.
Project Gutenberg
The first name of our list is – Project Gutenberg. Project Gutenberg is an ebook site. It began in 1971 when Michael S. Hart created the first ebook in the world. That is the "Declaration of United States Independence," and you can read it immediately in the next tab from your internet browser.
Project Gutenberg is an online library of appx 60,000 free eBooks, or maybe more. If you are looking for an excellent classic book, Project Gutenberg is the best place to read and download ebooks online.
You can download or read them online without downloading them. To read the book online, first, you type the book name in the browser and click "Read this book online: HTML" to open the book.
The option to read online books displays all elements of the book. You will be able to see this book's original cover and illustrations in it. Also, you can navigate books easily using the content table or clicking on hyperlinks in the file.
One more advantage is the HTML file that is opened in the browser. You can use your browser's find tool to search for words inside the book.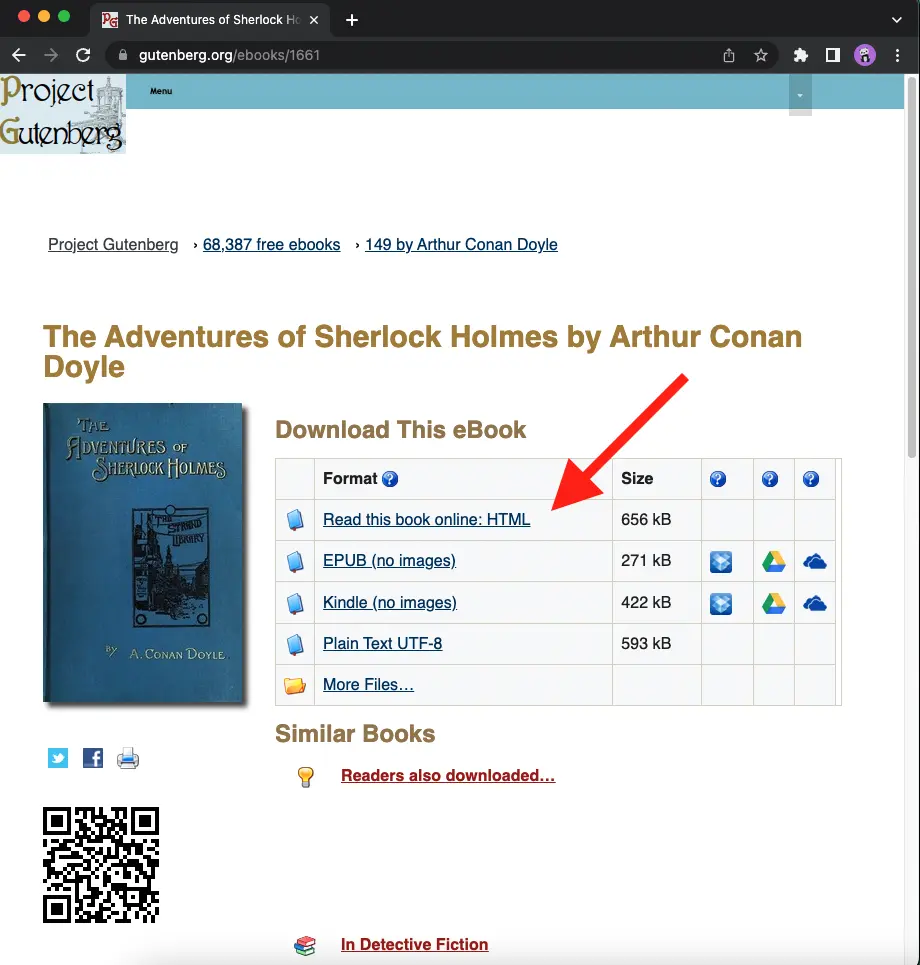 Google books
Here we come off another name on our list: Google books. Whenever you want to read books online, you must think of Google books. In Google Books, you will get an extensive collection of books available, which you can read online.
Book Searching in Google Books works just like web searching. Try a search on books.google.com. Type your favorite book name there, and when the reader with content that contains a match for your search terms is found, it will link to the book in your search results.
Smashwords
Another name on our list is Smashwords. If you want to read free books that are not just fiction, then Smashwords is the website for you. Many genres include fiction, non-fiction, essay, plays, poetry, and screenplays. Make sure you click on the "Free" tab when searching for books because not all the site's 300,000 readers are free.
There are more than a thousand books available in Smashwords, which you can read online and download for free. The total number changes, but around 100,000 titles are usually available for free.
The author of Smashwords has an option to set the length of the free preview. Many writers decide to let the reader review all books online.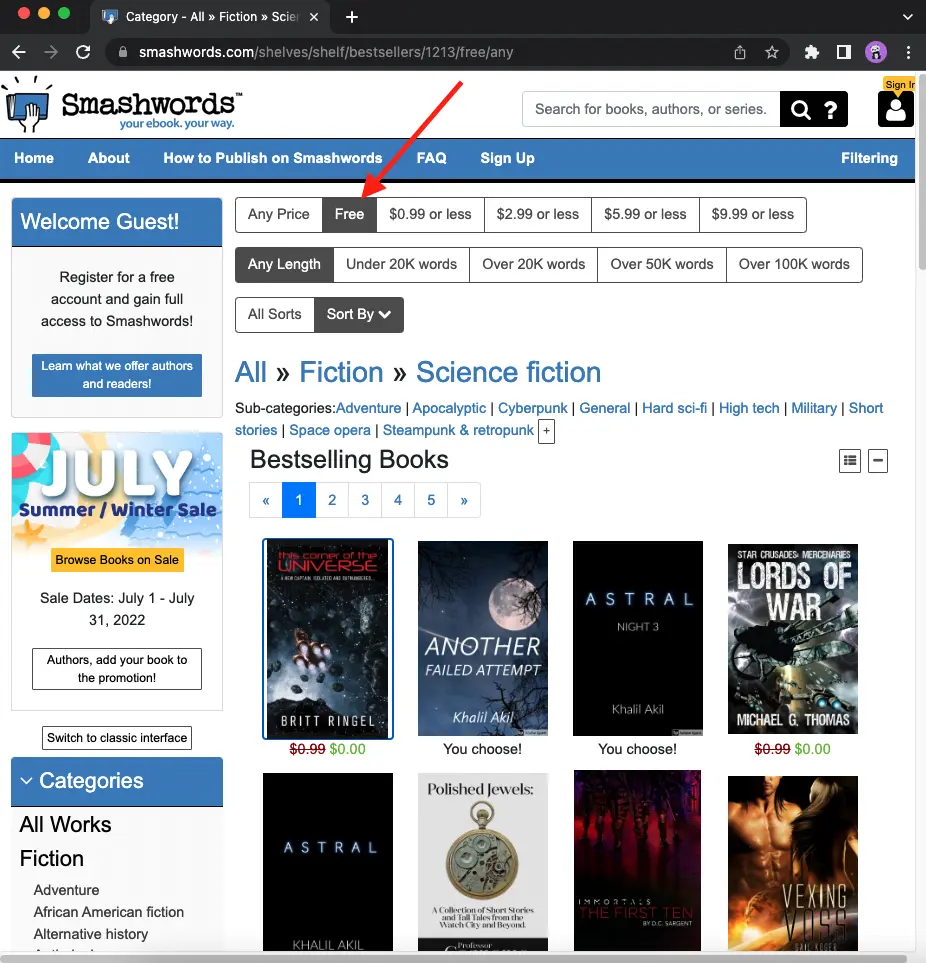 ManyBooks
ManyBooks is another good website where you can read books online for free. You can browse the free books by genre, title, author, or search by typing their name for any text you want. Currently, ManyBooks offers more than 50,000 titles. Due to this quality only we have added its name to our list.
The site is supported by advertising, but these announcements are generally presented at the bottom of the browser window and are not too disturbing.
Many books are sourced from the Gutenberg Project and other sites that offer books under a Creative Commons license.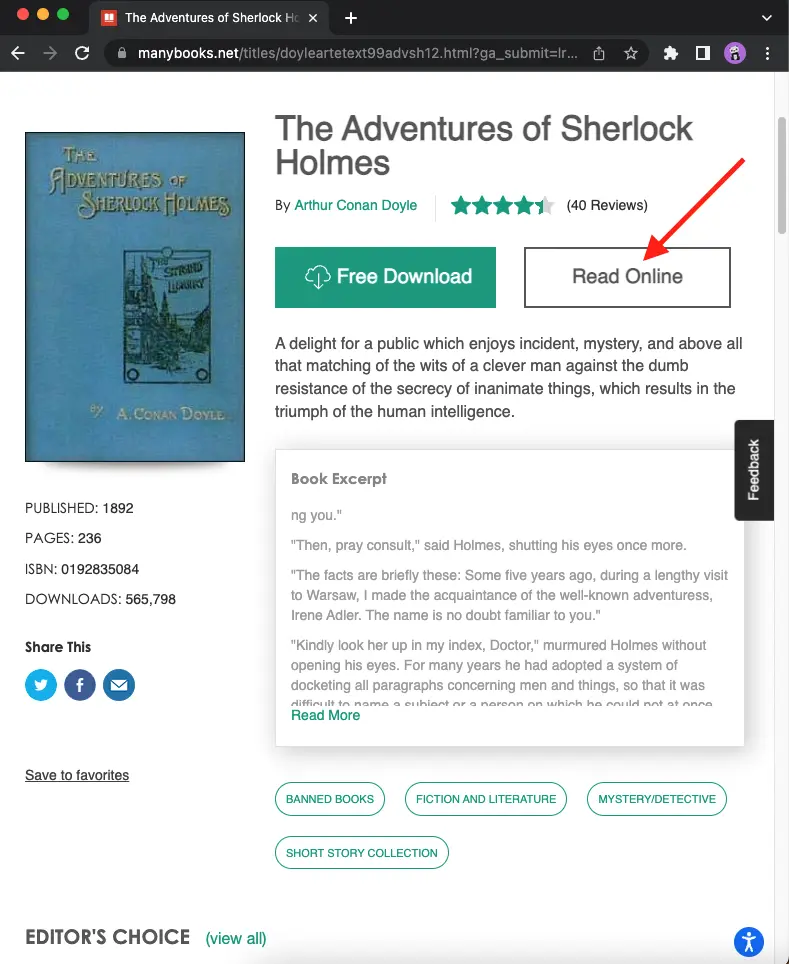 Internet Archive
The new name in our list is Internet Archive, founded in 1996. Internet Archive is a non-profit digital library offering free universal digital content access, including books, images, videos, audios, software, and many more. It provides over 20,000,000 books and texts.
From here, you can also start exploring a set of 1. You will be able to borrow three Million Modern Ebooks at no cost when you check your account. The ebook segment can be achieved at: archive.org/details/texts.
Use a search box in the right upper corner to find a book. By default, the list of results showed a collection from a famous library. You can use tools on the left side to narrow the results list with groups, types of media, availability (free or borrowing), language, or creator. You can suggest the results through relevance, appearance, title, and date of adding items to the catalog.
To start reading, click on your desired book cover, which will only be opened automatically in the browser. The most impressive feature of this online reader is its realistic page-turning animation, just like reading a physical book instead of an ebook.
The vocal text function is one of the most amazing things about Internet archives. You can activate it by clicking on the speaker icon in the lower right corner of the book viewer. What deserves to be underlined is that the Internet archives host a large number of foreign language books. There are more than 20 languages ​​, with the number of published text works exceeding 1,000 each.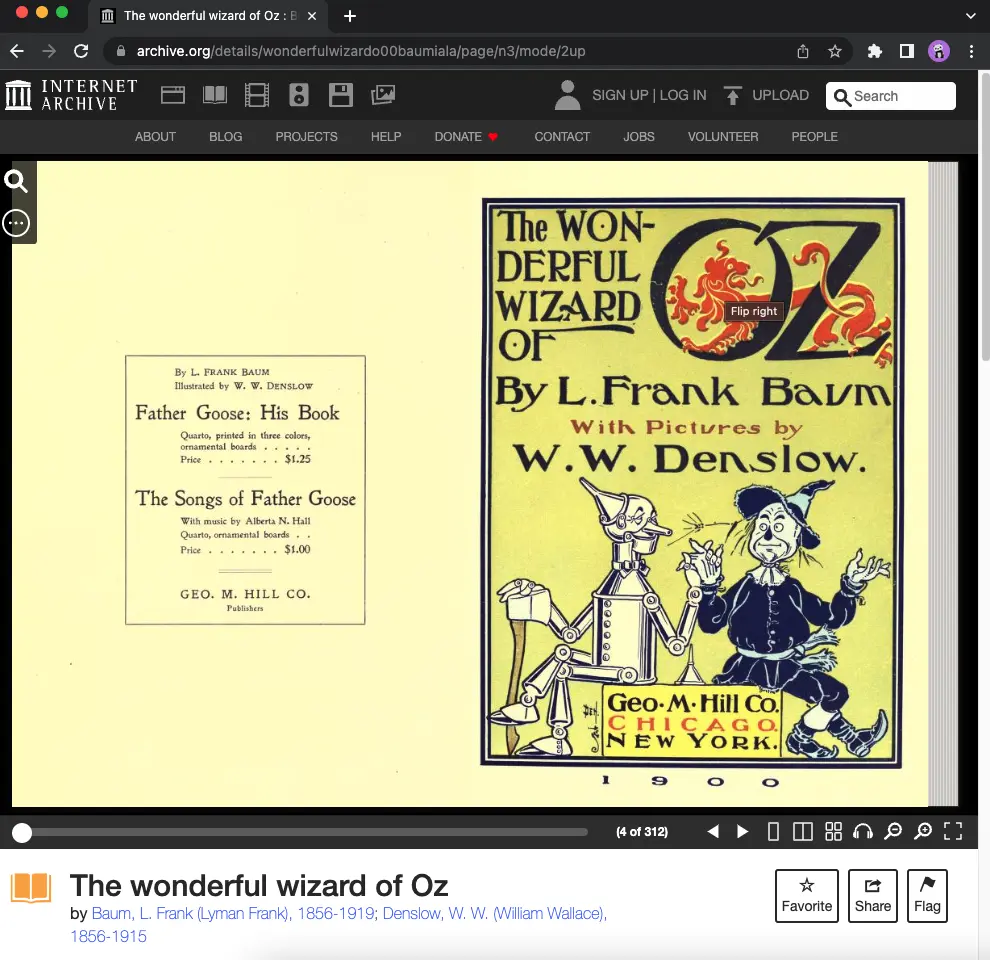 Open Library
Now, we are coming up with our next name on the list. Open Library is an online project that creates "one web page for every book ever published." Compared with the Internet Archive, this website is more user-friendly, making you find the books you need much quicker.
Open Library is more than just a catalog of free classic books. It also shows contemporary books that are free to read if you decide to borrow them. Each library book is marked with a "Borrow" button instead of "Read." you may need to register at Open Library or find the text in your local library using WorldCat or Library Link.
HathiTrust Digital Library
Here in HathiTrust Digital Library also, you can type the book in the search bar to find the book you need. After that, you can click the "Full View," and the reader will open immediately. Hathi Trust is similar to google book, but Hathi trust is more user-friendly compared to google book. It has a front-page in which there is a search bar with advanced options.
You must click the full view link whenever you want to read the book. After that, the viewer will open. You have to dismiss the left sidebar to enter full-screen mode. If you do not see the option of the full-screen view, then it means that the book is not available online, and you can't read it.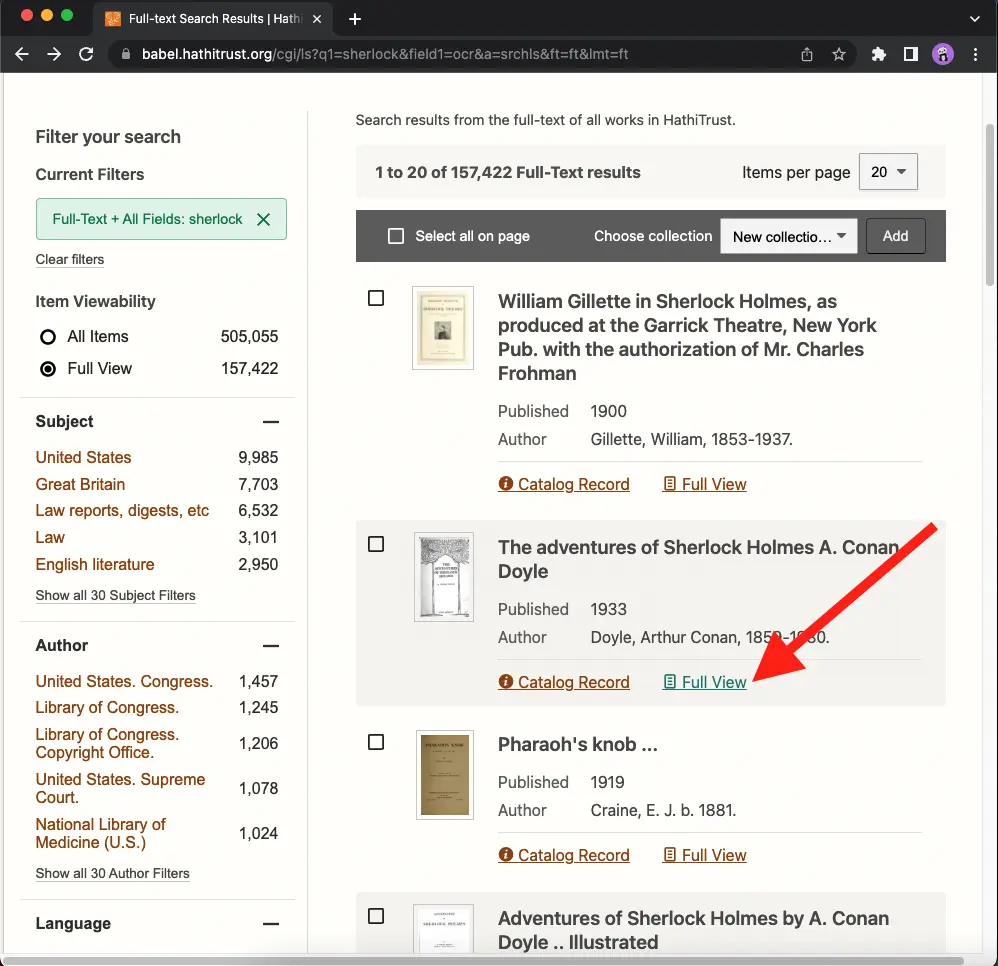 Bookboon
Bookboon was made in Denmark in 1988; Bookboon is an online publishing company of ebooks focused on publishing eTextbooks for students. Here you can sign up for free to read 1000+ free textbooks online without downloading them. Many of the textbooks on the Bookboon website are written by professors from the world's top universities.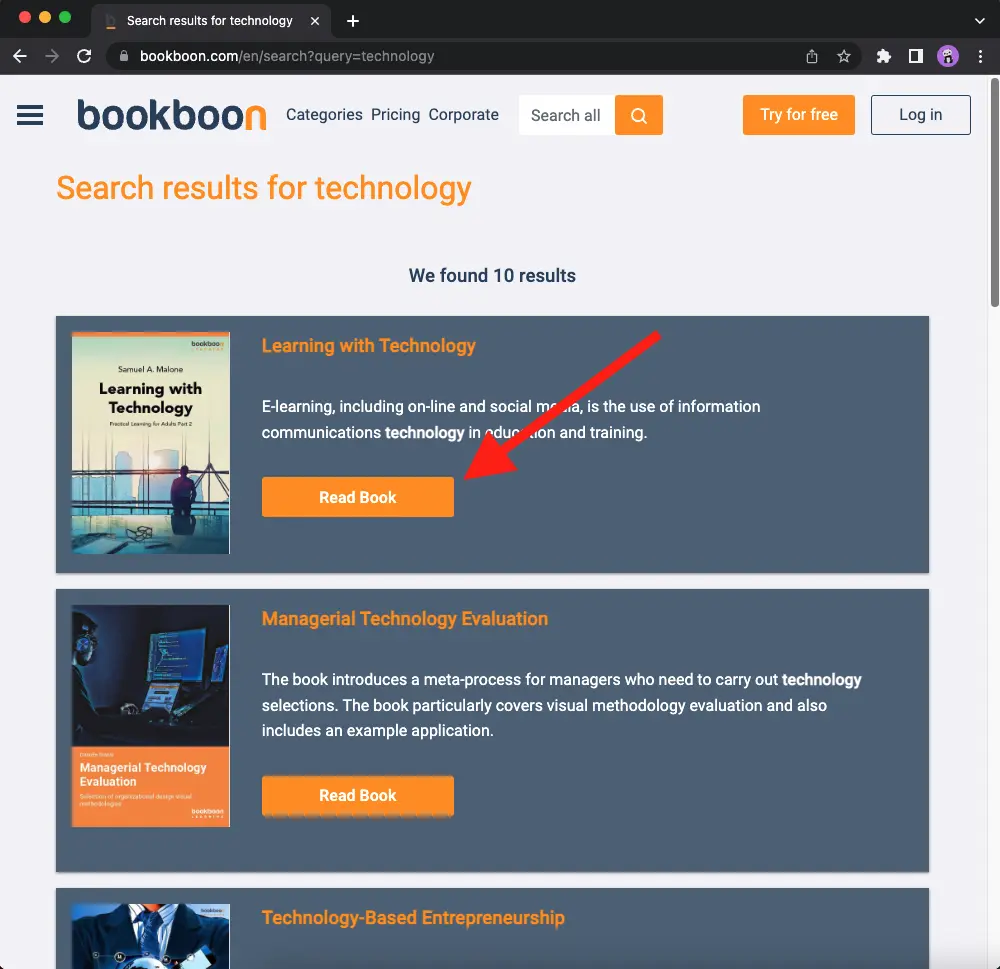 Wattpad
Wattpad is one of the most famous ebook-reading websites in the world. Wattpad connects a global community of 80 million online book readers and writers through the power of the story. So, there is a wide variety of ebooks that you can find on Wattpad. You can browse and select the book you want to read, click on its cover, and a pop-up window will appear. Then click the "Read" button to start reading online without downloading them.
Read Print
Read Print is an online community for users who are happy reading books. Members of ReadPrint can avail themselves of many services, including features to read free books online, rate and review books, stories, and poems, and create an online bookshelf. And they can search for and develop groups of readers. Furthermore, Read Print is one of Time Magazine's 50 best websites per one survey.
Kindle Store
Many companies give free books because it creates a huge audience for them. This is the best way to build an audience. And the world's largest retailer of ebooks is Amazon. It provides free ebooks through Kindle Store; from here, you can read the books you want and download them. Whenever you search for free ebooks on the Kindle Store, you will find more than 60,000 results for free ebooks.
BookRix
Bookrix is a social network website where you can read books from self-published authors and the public domain and comment on the book you are reading. In the directory of "Free eBooks," you can find various categories, such as Fantasy, Romance, Thriller, Fiction, Science Fiction, etc. Classic titles from the public domain are also included in the in-book ix free ebooks. You can find them in the Function category.
Whenever you want to read how many, you have to click on its cover or title to enter on the book detail page. To open an online performer, search for the "Read Book" button next to the surface.
PublicBookShelf
PublicBookshelf is a platform that enables authors and readers to connect. At PublicBookshelf, you can read free books online without downloading them – over 650 full-length, quality romance novels to capture your heart – from your computer, smartphone, or iPad.
ReadCentral
ReadCentral is a perfect website for free online books, quotes, and poems by the most widely-read and best-known masters worldwide. You can read books in ReadCentral from your Personal Computers or mobile with no downloads and subscriptions. Just read books online for free.
Read Any Book
Read Any Book is one of the best places to read free books online without downloading. Instead, you can browse your favorite book and start reading it for free on the site. Best fiction books and free book series are also always available here. Furthermore, the appraisals for readers might assist you with choosing which one to decide to read the books.
International Children's Digital Library
International Children's Digital Library Foundation is a free online library of children's books in 100 languages. The collection focuses on identifying materials that help children understand the world around them and the global society they live in.
Bookbub
Exploring Kindle shops for good free books can sometimes be hit-or-Miss. Amazon's algorithm is sophisticated, but it will not always give you the type of book you want – significantly if you limit yourself to their free store. That's where the bookbub and similar
promotional services play a role. As soon As you register your account, you will get notifications of free books by bookbub in the email, along with new offers from bookbub, and other things will be sent to you in your email.
Authorama
Autorama is the best option if you are searching for a site to search and load books quickly. Philipp Lenssen created this website. This is a straightforward website, including many books from Project Gutenberg. Here also, you have to type your name of the book or the type of the book, then you can select one book from that list and start reading. As soon as you click on the book title link, it will open the HTML viewer, and each book's content is divided into several parts to load data as quickly as possible.
Freebooksy
Most other book promotion services focus on free books and discounts, but freebooksy are the largest site dedicated solely to ebooks, and you do not have to pay any money from your pocket. Unlike some of his competitors, he looks for offers from big retailers, so even if you are really loyal to Kobo or Nook, you will definitely find some free books.
British council
British Council is one of the UK-based books for online reading with any download. Here, type in a web browser and open and start reading a book. You don't have to waste time and space on your mobile / laptop in saving it.
Get epic
Get epic is also a website where you can search online books for kids, and like previous websites, you don't have to download them. Here you can type the book's name and read them. This website offers audio also. You can also listen to that story if you don't want to read it. It has its app. Also, you can download it and then can read books.
Also, if you are interested in romance books then we have researched for you the 25 Free Online Romance Books to read online.
---
FAQ
Where to read books online free without downloading?
You can read books online free without downloading on websites such as Project Gutenberg, Google Books, Internet Archive, SmashWords, and many more sites we have listed in our article.
Where can i read books online for free without signing up?
You can read books online for free without signing up on sites such as Project Gutenberg, Internet Archive & Google Books. They do not require any signing up to read books.
How to read books online for free without downloading?
To read books online for free without downloading, you will first have to check our resources that we have mentioned on our article and follow the steps written there. The steps will involve searching for the books you want to read and if you do not find it search on other sites mentioned.
---
Conclusion
If you are a die-hard fan of reading books and are not interested or can't get books, this online book reading will be the best option. You can type your site name in the browser and start reading. You don't need to waste your time and space downloading and saving them.
What happens if we download books every time, it takes our loads of data and space, where we will save it. And if we don't delete them, it becomes a pile of ebooks, and we hardly reread them. So, it's better to read them online without downloading them. And this is why we made a list of the few best websites that allow you to read books online.
We hope you liked today's article – websites to read books online, without downloading. So, why are you waiting? Start reading and enjoy!
Aayush Kumar Gupta is the founder and creator of ExploringBits, a website dedicated to providing useful content for people passionate about Engineering and Technology. Aayush has completed his Bachelor of Technology (Computer Science & Engineering) from 2018-2022. From July 2022, Aayush has been working as a full-time Devops Engineer.