The soccer guru discord bot is responsible for keeping you updated with every soccer update from around the world at any moment. The bot keeps track of every soccer match going live throughout the world at any place. The bot updates its users with live scores and commentary while they surf over Discord and enjoy soccer while sitting peacefully at their site.
---
Soccer Guru Bot Discord Features
The Soccer Guru bot is available for discord users all around the world's corners. The bot has multiple unique features that keep the users entertained while enjoying the match.
The bot allows users to bet while they make predictions about the match.
The bot also has a fantastic concept of letting users create their soccer team, referred to as the Ultimate 11 by the bot.
There is a virtual economy system that runs within the bot.
The bot also includes leveling and gaming, and the bot also has an exciting FIFA feature.
Users can even form squads to compete with other parties over Discord.
Another feature that the bot provides is cooldowns.
The premium features of the bot include auto vote systems, promotions, and trackers to track down the progress reports.
If you enjoy playing Soccer Guru Bot, you must try Idle RPG and Myuu gaming bots.
Thus, if you are a soccer fan, then a soccer guru bot is the one-stop destination for you over Discord to enjoy soccer in the most exciting and fun manner.
It is the result of the excellent service it provides that the bot has managed to keep up with a rating of 4.8 stars among the global audience.
Try the soccer guru bot on your servers to enjoy soccer fun and excitingly.
---
How to Add a Soccer Guru Bot on Discord?
Adding the Soccer Guru bot to Discord is straightforward. With the help of our given steps, you can add a Soccer Guru bot to your discord server in just a few moments. Let's begin.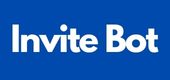 Step 1: Invite the Bot – Click on the above Soccer Guru Bot Invite Button. Also, you can invite the bot from the official site – soccerguru.live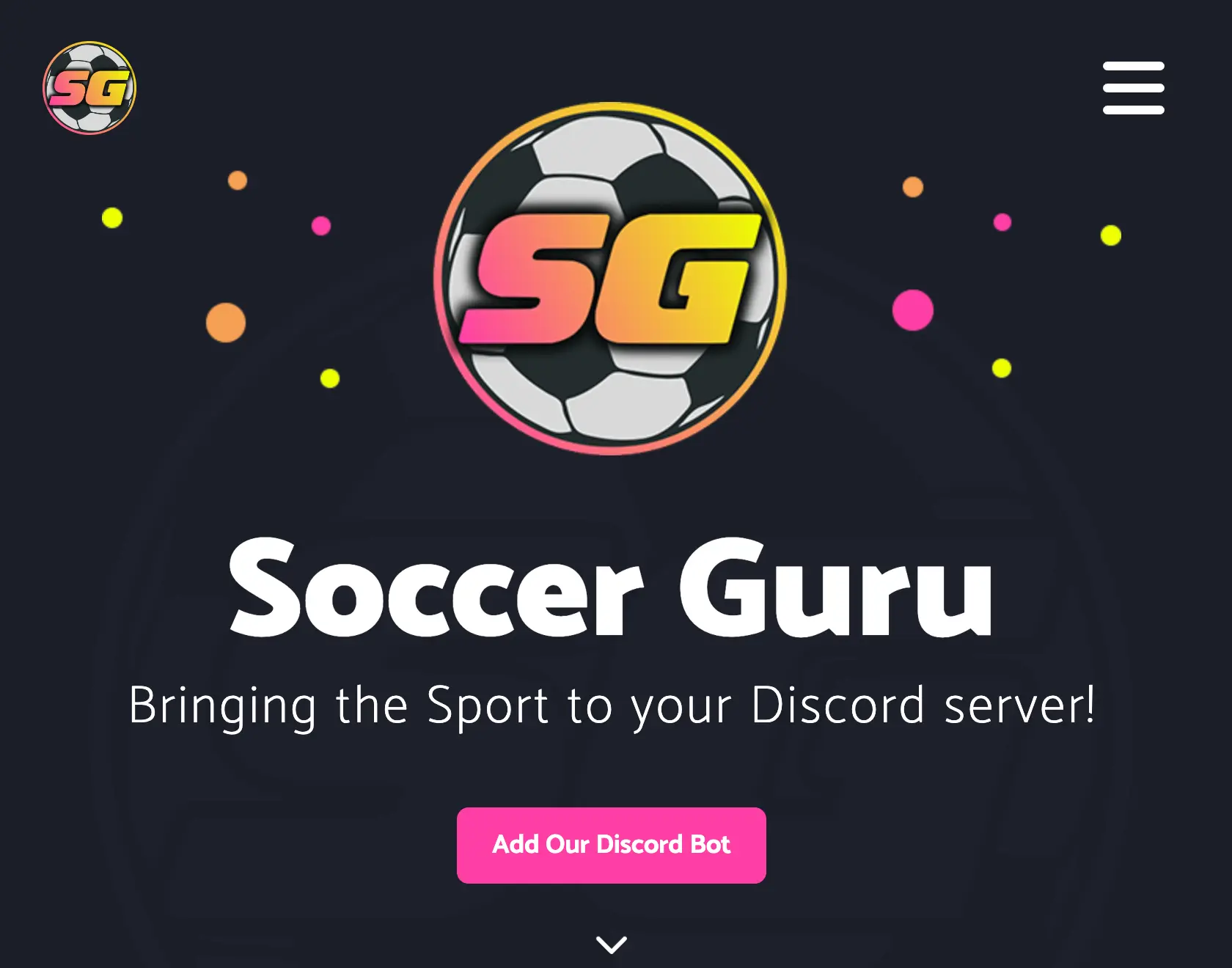 Step 2: Select the Server – You will be prompted to log in to your Discord account with the required credentials. Once logged in, select the desired Discord server to invite the bot. After choosing the server, click "Continue."
Step 3: Grant Permissions – You must grant the required permissions to the Soccer Guru bot. To do this, click the "Authorize" Button.
Step 4: Fill in Captcha – After this, you must mark the captcha box for verification. This step will successfully add the soccer Guru Bot to your selected server.
Step 5: Access the Features – You can now access various features such as soccer match scores, team news, and more. You can also ask the bot questions about the game, and it will provide the answer.
---
How to Use Soccer Guru Bot on Discord?
Using Soccer Guru Bot is simpler than adding it to your server. We have explained below the complete step-by-step process of how you can use the soccer guru bot discord.
If you want more information on How to use Soccer Bot Discord, read this official Soccer Guru Bot documentation.
Let's move on to our steps: 
Step 1. Launch the discord application and navigate the Discord server: To use the Soccer Guru bot in Discord, users must launch the Discord application and navigate to the server.
Step 2. Verify the Bot: By clicking on the highlighted icon of the server, users can verify that the Soccer Guru bot is in the server's member list.
Step 3. Input the Commands: Once the bot is confirmed, users can input commands to view its working. For example, by entering the "/help" command in the message area, users will be presented with a table of commands associated with the Soccer Guru bot.
Note: To view relevant commands, type a "/," "@Soccer Guru," or "sg!" followed by a command. These commands will open a list with commands that match the one you entered. Select the command from the list and hit enter to use it.
Step 4. Now check the Output: This table will be displayed in the message area and can be used to interact further with the bot. With the help of the Soccer Guru bot, users can easily access valuable soccer-related information and insights.
---
Soccer Guru Bot Commands List
Soccer Guru Bot has completely shifted to slash commands. Therefore, the prefix commands won't work.
Earlier, the Soccer Guru Bot prefix was sp!
Now, you will require the slash commands to interact with the bot.
Also, you can view all these commands in your discord server using /help commands and selecting the Soccer Guru Bot icon.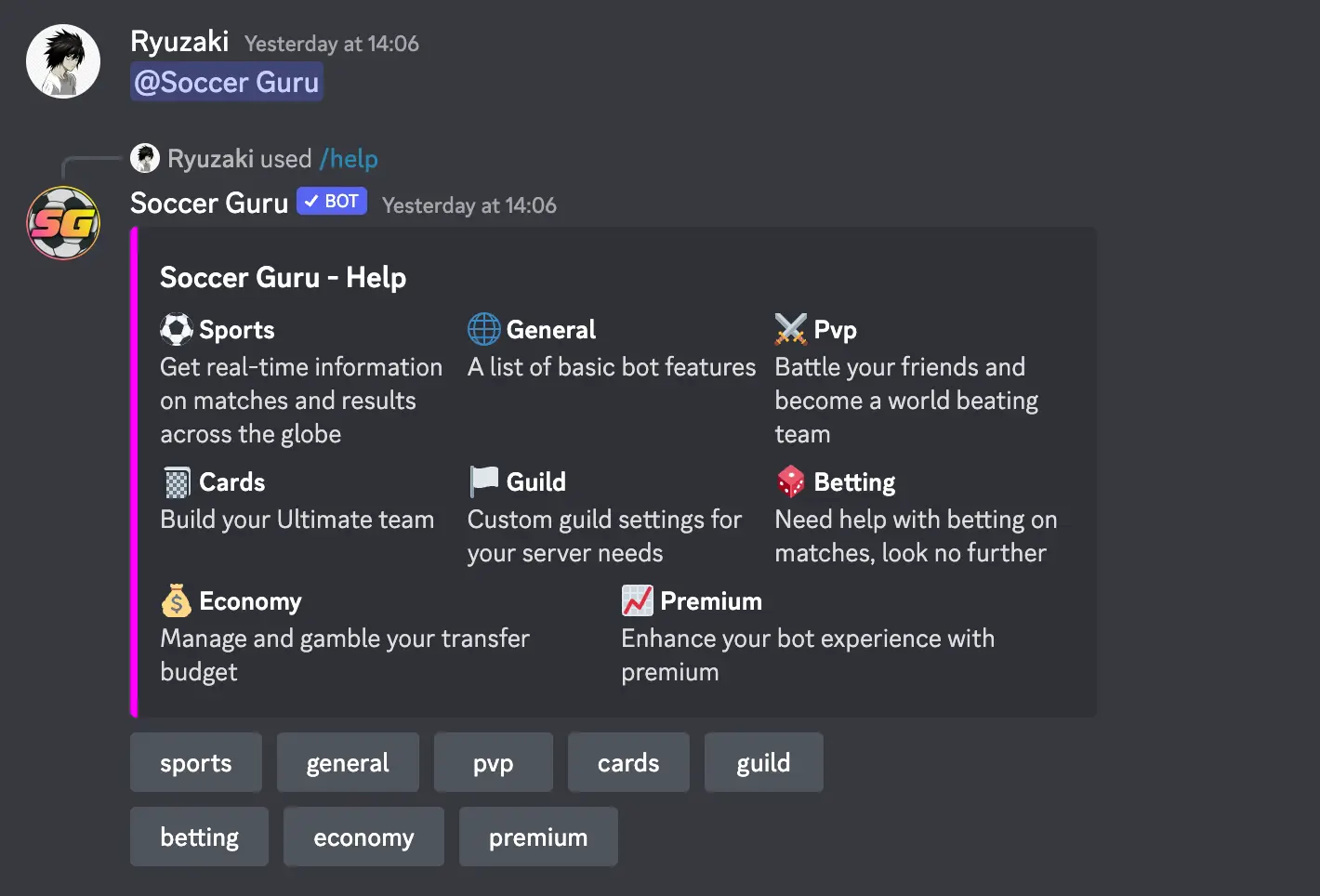 You can also view these commands on the official Soccer Guru Bot site.
You can also check Soccer Guru Bot Commands that we compiled below.
Sports Commands
| | |
| --- | --- |
| Command | Description |
| /country | Shows active leagues for a chosen country |
| /fixtures | Upcoming fixtures for a given team |
| /quote | A random funny football quote |
| /squad | Full squad details for a given team/year |
| /lineups | Starting lineups for an upcoming fixture |
| /table | League tables for a given country from across the globe |
| /h2h | Head to head match results between two teams |
| /team | Information for a given football club |
| /topscorers | League top goal scorers for a given country |
General Commands
| | |
| --- | --- |
| Command | Description |
| /cooldowns | Lists the status of all your cooldowns |
| /info | Basic information about the bot |
| /faqs | Frequently asked bot questions |
| /premium | Information about premium options for the bot |
| /togglevotereminder | Toggles the option to remind you when your vote is ready |
| /vote | Shows your vote status and streak |
| /help | Help menu and for specific commands |
| /invite | Bot and Support Server invite links |
PvP Commands
| | |
| --- | --- |
| Command | Description |
| /friendly | Play matches against your friends |
| /arena | Climb the ranks and become the best on Discord |
Cards Commands
| | |
| --- | --- |
| Command | Description |
| /buy | Buy a player to join your club |
| /multisell | Sell multiple players from your club simultaneously |
| /club | List players from your clubs past and present |
| /claim | Claim a new player every hour |
| /swap | Move players around in your team |
| /pack | Buy and open packs to get multiple cards at once |
| /leaderboard | Show arena, votes & credits leaderboard |
| /clubname | Change the name of your club |
| /11 | Show your chosen starting 11 players |
| /show | Show a player from your club from multiple seasons |
| /formation | Choose a desired formation for your active team |
| /sell | Sell a player from your club |
| /teamname | Change the name of your active team |
Guild Commands
| | |
| --- | --- |
| Command | Description |
| /language | Set the language the bot should use in your server |
| /togglelevelupmessages | Toggle level up messages on or off |
Betting Commands
| | |
| --- | --- |
| Command | Description |
| /bet | Bet on real matches to earn credits |
| /predict | Get match predictions for upcoming fixtures |
Economy Commands
| | |
| --- | --- |
| Command | Description |
| /balance | Show your credit balance |
| /rank | Show your current experience rank |
| /ranks | Shows a list of ranks users can obtain |
| /daily | Claim a daily credit reward |
| /flip | Gamble away your credits |
| /gamble | Risk your credits for the chance at a bigger reward |
Premium Commands
| | |
| --- | --- |
| Command | Description |
| /events | Setup & customise your match events tracker |
| /autovote | Toggle your auto |
| /promote | Promote your server for premium perks |
| /tracker | Setup and customize your servers Live Score tracker |
| /demote | Remove premium benefits from your promoted server |
---
Is Soccer Guru Bot Not Working?
Sometimes the Soccer Guru Bot might have issues, such as not responding and being offline. This error can be due to a bot server being down for any reason. If you face the same problem, check the Soccer Guru Bot Support Community Server.
Also, ensure you have provided sufficient permissions to the Soccer Guru bot in the settings tab.
Ensure you are not using its earlier prefix commands to interact with the bot. The bot has completely migrated to slash commands. Therefore, prefix commands will not work.
Your last option can include reinviting the bot to your server.
Also, if nothing works, post your query in the Soccer Guru Support Server. Also, you can post your issue in our comment section. We will come up with a solution.
---
Conclusion
This article has outlined the steps needed to add and use the Soccer Guru bot on Discord. Use the Soccer Guru bot in Discord. Start by inviting it from the top. Gg. Then log into Discord and select the server to add it. After verifying, you can use the bot with commands. It's a simple process of inviting the bot, verifying it, and then entering commands to utilize it. With this bot, you can access soccer information quickly and easily.
Aayush Kumar Gupta is the founder and creator of ExploringBits, a website dedicated to providing useful content for people passionate about Engineering and Technology. Aayush has completed his Bachelor of Technology (Computer Science & Engineering) from 2018-2022. From July 2022, Aayush has been working as a full-time Devops Engineer.